Cocker Spaniel Questions

If you have questions to ask about your Cocker Spaniel, you can ask them here! Join us and have your dog questions answered or better still why not try answering some questions yourself?
Your Questions And Answers Page

Every day I receive many questions from anxious pet owners about their Cocker Spaniels, such as,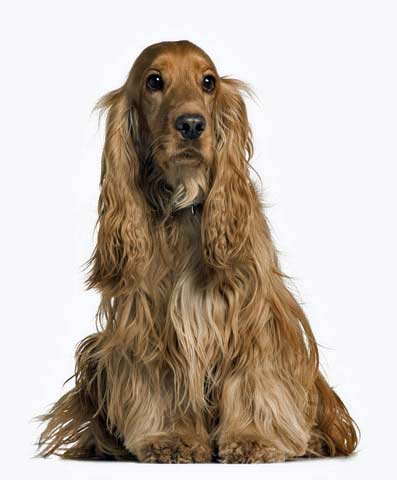 "Why has my Cocker has suddenly turned aggressive?"...
"Why does my Spaniel lick me?"...
"Why does my dog smell bad, even after he's been bathed?"...
"How can I stop my Cocker from chasing the cat?"...
Can't wait? Go straight to previously asked dog questions.
My aim is to list all your non-urgent questions about your dogs here, and hopefully, the answers we come up with between us will help our existing and future visitors.
I'll try my very best, but if I can't answer your question, I'm certain some of our visitors will be able to offer you the benefit of their experience with their own dogs.
So, don't be shy, if you have anything you'd like to ask about dogs, please just ask the question.
If you see something that you think you know the answer to, why not go ahead and answer it?
If you prefer not to answer a question, but you'd like to comment on what's being posted, that's fine too, simply click on the link below the relevant question and leave your comment!
This question and answers page is yours!

Please Note: I am not a vet or a dog behavioral analyst - I am simply an experienced dog lover who is passionate about Cocker Spaniels.

If you have any urgent questions or concerns about your pet's behavior or health, please don't wait for your question to be answered in this forum - contact your veterinarian immediately.
Cocker Spaniel Question And Answers
If you have a question about the Cocker Spaniel - why not pose it here?


About Cocker Spaniels Frequently Asked Questions
Click below to see questions other visitors to this page have asked.....
A Stump For A Tail

I had a little space to spare, so I thought, why not add a poem?
I found this on the internet but the author is unknown so I can't give him or her credit, but I'd like to share it with you anyway.

You can't buy loyalty, they say,
I bought it though, the other day;
You can't buy friendship, tried and true,
Well, just the same, I bought that too.

I made my bid, and on the spot
Bought love and faith and a whole job lot
Of happiness, so all in all
The purchase price was pretty small.

I bought a single, trusting heart,
That gave devotion from the start.
If you think these things are not for sale,
Buy a brown-eyed puppy with a stump for a tail.

Author unknown.
Home
» Cocker Spaniel Questions and Answers
Top of Page