Cocker Spaniel Questions

Need answers to questions about dogs or puppies? Our FAQs page will help you to resolve your problems - fast! Whether you're looking for help with Cocker Spaniel puppy care or training, general dog heath care, or you need advice about dog behavior problems, you're sure to find the right answers here!


FAQs About Cocker Spaniels

As a new cocker spaniel owner (or even a seasoned dog lover) you may have many questions about dogs that you need answers to.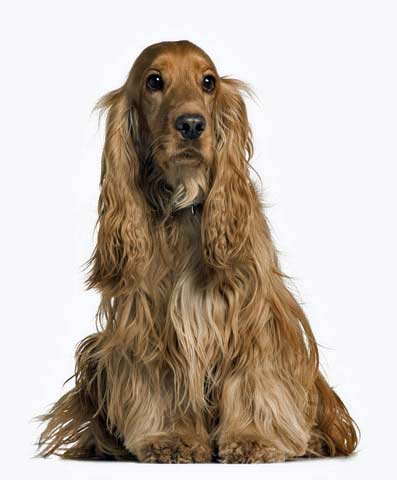 Over the years, I've received many questions from anxious pet owners about their Cocker Spaniels, such as:

"Why has my Cocker has suddenly turned aggressive?"...

"Why does my Spaniel lick me?"...
"Why does my dog smell bad, even after he's been bathed?"...
"How can I stop my Cocker from chasing the cat?"...
so I thought it would be helpful to list the most frequently asked questions (and their answers) here to help future visitors. 
Just scroll down the page to see the various categories and click on any of the links to find an answer to your question.

Simply scroll down to see our visitors previous questions about their Cocker Spaniels.


Please Note: I am not a vet or a dog behavioral analyst - I am simply an experienced dog lover who is passionate about Cocker Spaniels.

If you have any urgent questions or concerns about your pet's behavior or health, please don't wait for your question to be answered in this forum - contact your veterinarian immediately.
FAQs: Questions About Cocker Spaniels
Click below to see questions other visitors to this page have asked.....

Raw Recipes 
I have a 5 year old male cocker Eros, who has had a variety of skin problems. Looking on the site I was delighted to come across the suggestion of home …

Cocker Spaniel Peeing On Our Bed 
My 10 year old female cocker spaniel has suddenly started urinating on the bed...our bed! She's done it twice tonight. This happened before about 6 …

Cocker Spaniel Puppy Vomiting 
I just bought a 35 day-old cocker spaniel puppy yesterday. Since yesterday he seems lazy. But today he is vomiting continuously within a minute or two. …Chewing Hind Side 
My cocker has recently started chewing all the hair off her tail and hind side. What could be causing her to do this? She has not wanted to leave my side …

Golden Cocker Spaniel Aggression 
I have two cocker spaniels, both female and spayed. My black cocker is five and my golden spaniel is four and I have had them both from pups. My …

My Cocker Has A Pulled Muscle 
My 6 year old cocker spaniel started limping yesterday so I suspected he had gotten a thorn in his paw as he squealed when I tried looking at it. Today …

Cocker Spaniel Becoming Withdrawn 
Good day, I have 2 golden cocker spaniels who are both 5 years old. One is very laid back and chilled while the other one is very active and always on …

My Cocker Licks The Door Frame! 
My cocker is 3 years old. We got him from the pound right after Christmas. He is a very well trained and sweet dog. However, when we are outside working …

Why Does My Dog Do That? 
Hi it's Mikayla again. I'm just curious about cocker spaniels :). So today Daisy and I went on a walk and there was a mom and a child walking a girl Boxer …

My Cocker Spaniel Is Tripping Over His Paws! 
My cocker spaniel Buddy is 9 years old and will be 10 in November. When he walks he seems to trip like he forgets to pick up his paws and he seems to …

Why Does My Dog Do That? 
Well when my Mom comes to tickle me or something my dog barks at her like she is going to bite her but I recently found out that cocker spaniels don't …

Please Help! 
Please help! My Cocker Spaniel named Lady has an aggression issue. She was born on November 27th and she was rescued when she was a few weeks old. We …

Sleeping Arrangements? 
My 10 week old puppy is sleeping in my 14 year old son's room in his bed on the floor but I want him to sleep in the kitchen. How can I do this as we tried …

8 Month Old Cocker Won't Eat 
When we got our cocker spaniel at 9 weeks old, the breeder gave us Bakers puppy food, that she was used to. After taking her to the vet within the first …

Cocker Staring And Whining 
Hi, About 6 months ago, Max our 8 year old cocker began a new night time behavior. He sleeps peacefully at my feet when my husband is not in the den. …

How Can I Get My Dog To Listen To Me?  
Hi there, we have a 10 week old cocker spaniel and he will not listen to a word we say. In his first week in the house we have managed to toilet train …

What can be done?  
We have really enjoyed our Cocker Spaniel, Zeus, when it's just Jonnie and I. Unfortunately, he has nipped one child in the face (scratched her near the …

Adopting A 10 Year Old Cocker Spaniel 
We are considering adopting a 10 year old Cocker Spaniel. What issues should we be faced with? How can we make it a smooth transition? The current …

Buying A Cocker Spaniel 
Hi I'm really confused. I'm on the search for a dog for my young family. My daughter wants a smaller dog. Training, runs and space are not a problem. …

14 Week Old Cocker Growling 
We have a 14 week old cocker spaniel who has started to growl at my husband when he tries to pick her up or move her. She doesn't always growl, it's …

Sebastian 
Hello, I have just bought a field cocker. I got him from a kennel which is a registered rescue centre. I am not sure of his age but I think he's around …

Cocker Spaniel Bit My Husband 
I have a 14 month old Parti-black and white Cocker Spaniel. I bought Mic a year an a half after our Britney Spaniel/Black and Tan Terrier died at 17 and …

Dog Sniffing Constantly 
Hi, Our three and a half year old bitch has started sniffing inside our lounge and hallway since Christmas! It can be in different areas of each room …

Tail Docking - Yes or No? 
On the 2nd of February 2014, I was given a 5 week old golden brown cocker spaniel whose tail wasn't clipped yet. Is there a health risk if kept long? …

Barking Spaniel  
Hi, I was just wondering if you could give me any advice about my 2 year old cocker spaniel. Just recently she has been barking at strangers on walks and …

Puppy Attacking Me 
We have a 12-week old cocker spaniel puppy who has settled with our family very well. Our only issue is that he loves biting anything, we have a large …

Skin And Health Condition 
My cocker spaniel, who is a blue roan, has developed dry itchy patches all around his body and they don't look nice and certainly bother him - he also …

Shedding Hair  
Hey, I just got a 4-month old male cocker spaniel and he sheds a lot of hair. I'd like to know if they usually change hair which cause a lot of shedding …

Crated Puppy Howling In Morning 
My cocker spaniel puppy is now 6 months old. We have been crate training her which has been brilliant, she happily takes herself off to bed and doesn't …

Adopted Cocker Spaniel 
I have taken in a 4-year old un-neutered Cocker named Conner. He is beautiful! He had one prior owner, a bi-lateral amputee man, a kidney dialysis patient …

Cocker Spaniel and Baby Introductions 
I have a 3 year old cocker spaniel who at the moment is very good and enjoys lots of cuddles, which isn't a problem and he will still get lots of attention, …

Aggression to Intrusive Dogs 
I would be grateful for some advice regarding my 3-year old Cocker Spaniel, Fergal. He is of the show type, although I do not show him, and he's neutered. …

Possesive and Aggressive 
I have two 11 month old male cocker spaniels from the same litter. Buster is extremely outgoing, confident, loving and laid back. Max is a little …

Cocker Spaniel Aggressive At Night 
I have an 11 year-old, male, neutered, Golden English Cocker Spaniel. During the morning, my cocker spaniel is wonderful - he's pleased to see me and is …

My Howling Cocker 
How do I get my cocker spaniel puppy to go outside without me staying with him? If I come back inside he will come to the door and start howling until …

Blisters On My Dog's Skin 
Hi there, I live in Dubai, United Arab Emirates. My American Cocker spaniel Scott is 13 years old. He has developed fluid-filled blisters under his …

Accident Prone Cocker 
Hello! I have a little girl cocker spaniel (Zoe), she just turned 1 year old. She's fully house trained and has no accidents while I'm home. Recently …

Cocker Spaniel With Runny Nose 
I have a 2 year old cocker spaniel, and when she sleeps her nose constantly drips clear discharge. Is there any thing I can do to help her breath better? …

My Puppy Is Off His Food 
I have a 5 month old Sprocker Spaniel. He is on the same food he has always been on which is Skinners puppy with a bit of meat, but he has not been eating …

Cocker Spaniel Losing Weight 
My 13 year-old cocker is losing weight fast. She doesn't want to go for walks or eat her treats which is most unusual. She has had blood work done and …

Bullied Cocker Spaniel 
My family has recently moved and my cocker spaniel has been attacked three times by my Mom's dog (Shepherd) and I AM DEVASTATED. My dog has almost …

Dog Sleeping On The Bed 
I have a 14-month old cocker spaniel male who sleeps on my bed, how can I get him to sleep in his own bed? Reply from Pauline (Web Owner) Hello …

Limping Cocker Spaniel 
Oreo is an 11 year old male and has been a very active loving dog and his health as been excellent up to now. One day we noticed he seemed to be limping …

Behavioral and/or Breed Issues In Cockers 
I have had my American Cocker Spaniel for about 5-years now and he (Lucky) had been mistreated (beaten) in the past, by another owner, and had been left …

Bad Odor 
My chocolate cocker spaniel, Teddy, has a bad odor. He is 3 1/2 years old and is groomed regularly. His skin looks healthy, he eats well, and he poops …

My Pal Zoey  
Zoey is a three year old beautiful cocker spaniel. I noticed today that she has been scratching her right ear, and when I went to go look in her ear I …

Male Puppy Peeing In His Sleep 
Recently we had our 6 month old Kosmo neutered. There were no problems, however, over the last several weeks, Kosmo has been having nightmares and he's …

Barking At Night 
I have a gorgeous show cocker who I have now owned for 5 weeks. When I purchased him the breeder told me he was 14 weeks old, but he was nearly 18 weeks. …

Walks 
How far should my 9 year old cocker spaniel walk a day? She used to love walking and would pull on the lead, but now she seems reluctant to walk and pulls …
Puppy Food Aggression 
Hi, my cocker spaniel puppy I named Macie has been very sweet and loving and she is almost 9 weeks old. Recently when I feed her she becomes very aggressive; …

Cocker Spaniel Peeing at Night 
Hello my Cocker (Pepper) has been potty trained. She is very good at holding it all day while my fiancé and I are at work. Her only problems occur …

Why Does My Cocker Spaniel Chase Shadows? 
Hello, We have recently rescued a cocker spaniel. He is about 18 months old and has started to chase his own shadow. Is this a common trait and do …

Neutering My Male Cocker Spaniel Puppy 
I have a six month-old male cocker spaniel and I have a three and a half year-old female cocker who was spayed at six months of age. My male cocker …

Rescue Cocker Spaniel Aggressive With Toys 
We have just got a rescue cocker spaniel, he is lovely in every way, however he is aggressive with toys and chews and will growl and snap at us even if …

Teaching My Puppy To Walk To Heel 
How can I get my puppy to walk to heel? I use treats to encourage her but whilst we are out she gets very excited and as a result needs a wee even …

Lola - Separation Anxiety 
I have a 3 year old cocker spaniel and when we go out she cries until we come back. I am her fourth owner - what can we do to help her not cry when …

Aggressive Cocker  
We have a gorgeous 14 month old blue roan cocker boy called Fergus. He had always been incredibly sociable and great with all other dogs. We go for …

Overweight Cocker Spaniel 
My Cocker Spaniel is a little overweight and I was wondering what kind of food could help her to lose weight. At the moment, I'm using Taste of the Wild …

How Many Times Should My Puppy Poop? 
I have a 10 week old puppy. We feed him 4 times a day but he poops about 6 times a day. Is it normal or we over feeding him? Reply from Pauline …

Cocker Spaniel Aggressive Towards Strangers - Why? 
Our Cocker Spaniel has been well socialized since we got him as a puppy and has always gotten along with every dog and only had issues with a few people …

My Puppy Merlin Bites My Ankles! 
After my puppy has had a poo (never after a wee) he goes a bit manic and will try to bite the feet of whoever has taken him out. He really growls and …

Growling But Actualy Purring! 
Hi, This is my cocker spaniel, Ben, and he has a very strange habit! When my father returns home, my dad pets him and my spaniel growls! Or at least …

Help Stop Puppy Biting 
I purchased a 4 month old male cocker spaniel recently. I also have a 4 year old female cocker who is happy to play with my new puppy, but the puppy always …

Troubles Potty Training Cocker Spaniel Puppy 
Sadly, our blue Dobie passed away. We decided on a smaller dog, so we purchased a 4 month old male cocker spaniel. Every dog we have had we have been …

Adult Cocker Pooping Overnight 
I have a 4 year old cocker spaniel who has begun to poop overnight. During the summer she is walked lots and we have no house-training issues, but …

My Cocker Spaniel Won't Come Back To Me! 
When I take my Cocker Spaniel to my local park and let him off the lead, he will never come back to me when I call him. I end up going all around the …

Signs of Cocker Spaniel Having Worms? 
What are the signs of a Cocker Spaniel having worms? Reply from Pauline (Web Owner) Worms are a common problem for our dogs and most will have …

Too Many Pee Breaks? 
Hello! My 21 month-old male cocker spaniel needs to go out every 3 hours or sometimes, more often. He drinks a lot of water - we're in Bangalore, India. …

My Cocker Pees A Lot! 
My cocker spaniel urinates all over when he gets happy, or excited, especially when some-one greets him or when we try to play with him. This has become …

Snapping Cocker Spaniel 
I got a 3 year old male cocker spaniel about 6 weeks ago, after his owner died. He was kept in a flat for 6 months until a home could be found for him, …

Cocker Spaniel Stealing! 
How can I stop my cocker spaniel stealing items and running off with them? My dog steals everything she shouldn't have, from clothes and shoes to remote …

Aggressive Cocker Spaniel Puppies 
I have two male cocker spaniels that are 6 months old. They are not from the same litter, but they were born a few days apart and they are basically about …

Viscious Cocker Spaniel 
Our 10 month-old black cocker spaniel, Maggie, attacks my husband very viciously. She only does it when I am here; when I am at work, she does not act …

Collar Size  
Hello, I'm getting a cocker spaniel puppy in about 4 weeks. She will be 10 weeks when we pick her up. I was just wondering if you could help me with …

My Dog Is Not People Friendly! 
My Cocker Spaniel is somewhat aggressive when it comes to people. He does not trust others and will not allow them to pet him. So long as they don't try …

Recommended Food For Cocker Spaniels?  
I was told that cocker spaniels cannot have wheat etc. in their diet. My mother-in-law had a cocker, who recently passed away, and she ate a science diet …

My Cocker Spaniel Howls 
My cocker spaniel is now 7 months old and she howls. In the day, if I go to the toilet, she will howl. She didn't do this when we first got her, but …

Aggressive 15 Month Cocker 
We have a cocker spaniel rescue dog who is 15 months old and has had the snip. We live on the Costa del Sol Spain where we regularly take Seve for his …

Why Is My Cocker Spaniel So Growly? 
I got my cocker spaniel from a breeder at 5 months of age - he's now 18 months old. Within a few days he began to dominate the other (foster) dog in …

White Nose Syndrome! 
My son's Spaniel's black nose has started to turn white in patches! What has caused this and will it go back to normal? Greg on behalf of Alfie :-) …

What Do I Feed My 5-Week Old Cocker Spaniel Puppy? 
Good day, I have a question to ask. My cocker spaniel is 5 weeks old what should I give him to eat and drink? It is my first cocker spaniel and I want …

How Do I Stop My Cocker Puppy Eating My Garden Plants? 
My beautiful cocker spaniel puppy has always eaten greenery out of the garden. He nips the heads off the daffodils, bluebells and bits of ivy, but this …

Serious Barking Problems With Our Cocker Spaniel 
We got our cocker spaniel when he was 8 weeks old and apart from the usual eating, demolishing everything in sight, and grooming a lot, etc., our main …

What Should I Feed My Cocker Spaniel Puppy? 
Good day. My cocker spaniel is 5 weeks old and I'd like to know what should I give him to eat and drink? It is my first Cocker and I want him to be a happy …

My Cocker Spaniel Has Lumps! 
Our Cocker Spaniel has a lot of bumps or tags all over her. We have had her to several vets and she's been on different medications such as Temeril-P and …

My Cocker Spaniel Won't Leave My Cat Alone! 
We have just adopted a 3 month old cocker who is very smart but we have a 7 year old cat that she just keeps on going after. Do you have any ideas …

Is My Cocker Being Aggressive Or Playful? 
I have had a 3 month old solid chocolate brown Cocker Spaniel for 1 month. Her name is Mary Jane and she is so pretty. She seems to be very smart, she's …

How Can I Prevent Rage Syndrome In My Cocker Spaniel? 
Hi! Me and my family are going to get a cocker spaniel puppy and we don't want any aggression or anything in our dog. How can we prevent rage syndrome …

My Cocker Has So Many Ticks! 
Why does my Cocker Spaniel have so many ticks? Reply from Pauline (Web Owner) Your dog may pick up ticks if he's walked in the countryside, or …

When Is The Right Time To Euthanize Your Friend? 
I have a 14 year old American female cocker spaniel. I got her when she was a year old and she's on about 7 different medications for various problems; …

Separation Anxiety Or Unhappy Puppy?  
This is the second night home with my 8 going on 9 week Cocker Spaniel. I run him until he can barely open his eyes at night thinking that a tired puppy …

Why Do Cocker Spaniels Nip People? 
I got a cocker spaniel 2 months ago and she's now 8 months old. The previous owners left her in their flat in a room every day from 7:00 in the morning …

Raw Dog Food Recipe Question 
Our cocker spaniel has a lot of bumps or tags all over her. We have had her to several vets and she's been on different medications such as Temeril-P and …

Cocker Spaniel Puppy - No Documentation!  
I have a full blooded cocker spaniel puppy with no papers. The owner claims they didn't have the money to get the relevant papers. How do I obtain …

When To Start Puppy Obedience Training? 
We are picking up an 8 week old Cocker Spaniel on the 4th February. Your site is excellent, very helpful, but one question we have is regarding when we …

Buying Two Cocker Puppies! 
I'm thinking of getting two cocker spaniel puppies - am I crazy? We just put a deposit on 2 cocker pups. Can't anyone here help me figure out if this …

Is It That Bad To Sleep With Your Cocker Spaniel? 
Well I have been letting my cocker spaniel sleep in the bed with me for about 3 years and have never had any issues. My dog is definitely not the alpha …

My Dog Won't Eat His Food 
I have a 1 year old male working cocker spaniel who will not eat his food. I give him a complete meal with water and sometimes gravy. I have changed …

Caring For Sophie Cocker 
Hi, I'm Sophie's aunt and I'm caring for her while her parents are away. My query is this! Sophie the cocker spaniel was born in June 11 and is active, …

My Cocker's Ears 
My dog has a mass of hair behind his ear which I can't get too. Is this common and will it harm him? Reply from Pauline (Web Owner) Hi! Cocker …

What's Wrong With My Dog? 
I have a 10 year old cocker spaniel and in the last few days he has become very sad and has started to yelp as if he is in pain or some discomfort. …

Grooming My Sprocker 
My Sprocker (Lelah) has started biting and licking around her paws, could this be something to do with the fact she has a lot of hair around and in between …

Any Tips To Help My New Puppy Settle In? 
Hey there, I got my 7 week old cocker spaniel cross cavalier boy about 4 days ago and he's an absolute gem! I'm just after a few tips for getting him settled …

Is My Cocker Spaniel Too Protective?  
I have a 14 month old Cocker Spaniel, she is lovely natured and a great family pet. She is very well-behaved with my daughter aged 6 and, in all other …

Why Has My Cocker Spaniel Suddenly Become Aggressive? 
We have a year old brown cocker spaniel named Zorro. A month ago, we had him castrated as per my vet's recommendation. Now, all of a sudden, he …

Loss Of Wagging Tail 
I have a 4 year 9 month cocker spaniel, who has always been so happy, his tail was always high in the air and wagging. He recently hurt his back leg …

Sibling Rivalry 
Hi! I have two 19-week old male brothers who have just started to fight what can I do to stop this? Reply from Pauline (Web Owner) Oh Deana, it …

Is My Cocker Shy? 
I have a (nearly) seven-month old cocker spaniel puppy, whom I brought home when he was 8 weeks old. Since day one he has been socialised in every …

16 month Old Cocker Spaniel Is A Bully How Can I Change This? 
I always wanted an American Cocker Spaniel and finally got one a couple of years ago. He became severely aggressive (champion bloodline) and attacked me …

Why Is She Still Weeing Indoors? 
My cocker spaniel is just over a year old - she took a while to potty train but we got there in the end. However recently she has had a couple of wee's …

Do English Cocker Spaniels Need Other Dog Companionship? 
I have a 13 month old English cocker spaniel. She is wonderful and has a good nature and loves me lots. Do cocker spaniels need a friend, ie another dog? …

My Cocker Spaniel's First Season  
Hi there, Just need some information and advice as my 9 month old seems to have started her season as we have noticed dogs seem to be very interested in …

My Dog Appears Depressed Is This Possible? 
We have just lost a 1 year old cat - my Cocker and my cat were great friends. My spaniel is not eating, it seems she just wants to sleep - she can't …

Excited Cocker Spaniel 
Hi, We have a 1 year old male cocker spaniel who is very friendly. The problem is when visitors come to the house he can be too friendly. He gets very, …

Can I Leave My Puppy?  
Is it OK to leave my 10 week old puppy at home alone for a couple of hours one evening? We've had him for 10 days and he's settled in really well. …

Biting Cocker Spaniel Puppy 
My black Cocker Spaniel puppy is 3 months old. We already have a 3 year old German Wire-Haired Pointer. The Cocker constantly attacks the 3 year old; biting …

My 1 Year Old Cocker Doesn't Seem Himself 
Hi, I usually have a very excitable Cocker Spaniel, but for some reason, over the past few days, he has been very quiet. When he is walking about he …

Help, My Dog Is Coughing! 
We have a beautiful American Cocker Spaniel named "Lulu". She's 11 years old and still very active. She's the sweetest dog ever - she's going a little …

Do Cockers Shed And What's Their Temperament Like? 
I am looking for a puppy for my foster child - do Cocker Spaniels shed and can you tell me about their temperament? What should I expect to pay for a …

Some Type Of Seizure  
My cocker spaniel is a 7 year old male. Yesterday he had some type of seizure but I actually think this is his second one. He is also a nervous dog. …

Sensitive Skin 
Our cocker spaniel has very sensitive skin, what can we do to prevent or help sooth this itching? Reply From Pauline (Web Owner) Hello Oliver, …

Neck Licking 
We have had a male rescue cocker spaniel for over a year - we also have an older female cock-a-poo. Lately, the cocker has started licking the back of …

Our Cocker Kid, The Escape Artist 
Our cocker spaniel is about 5 years old. He's a sweetheart and well-trained, except for the issue of running off, if given the chance. Inside, and …

Lame 
Hiya Everyone, Why suddenly has my best friend started to limp? I'm extremely worried about him as he seems very uncomfortable. He's let me thoroughly …

Sleeping? 
My 6 month old working cocker spaniel bitch has recently started to wake up very early in the mornings, around 5-ish. She sleeps in her crate in my …

Cocker Spaniel Puppy Problems 
Why does my dog poop 8 times a day? He's eight months old and being fed dry food. Reply from Pauline (Web Owner) I'm assuming that your cocker …

So Happy I found this site! :-) But I Need Some Help! :-( 
Back in September, I purchased one male cocker spaniel from a lady who was overwhelmed with a litter of 10 and 3 adult dogs! While visiting, CoCo, …

How Will I Know When My Cocker Spaniel Is About To Give Birth? 
How will I know it's almost time for my cocker spaniel to have her babies? Her belly is bulging on both sides and very hard. I don't know how far along …

Are Cocker Spaniels Prone To Breathing Problems? 
Are cocker spaniels prone to breathing problems? Reply From Pauline (Web Owner) You don't offer much information for me to work with so I have …

My Dog Bites My Ankles - Help! 
My cocker spaniel is two years old now and he still bites my ankles. It isn't aggressive by any means but he'll follow me around and bite me. What …

Why Does My American Cocker Eat Poo? 
Hi, My American cocker spaniel is 15 months old and he loves to eat poo, and it doesn't matter whose it is!! If we take him for a walk, we usually let …

What Is The Alpha Dog? 
I've often heard the words 'Alpha Dog' or 'Alpha Male' bandied about but I'm not sure what they mean. Does it mean the boss dog or top dog? I'm not really …

Why Does My Dog Smell, Even After She's Been Bathed? 
Why does my dog smell, even after she's been bathed? She smells like she pooped on herself. I use a citrus dog bath shampoo, one for fleas and one for …

Why Does My Cocker Snap At other Dogs And People? 
We adopted a 3-4 yr old cocker spaniel bitch from someone who said they were re-homing her from a friend's neighbor who basically left her alone on a patio …

Cocker Spaniel Peeing In The House 
My cocker spaniel started marking all through the house and I can't figure out why. He's already potty trained to poop/pee on paper upstairs in the room. …

When Can I Leave My Cocker Spaniel Home Alone? 
At what age can a cocker spaniel be left at home (8-4) while I'm at work? Reply from Pauline (Web Owner) Hi Jason, Cockers don't like to be …

How Much Should I Feed My Cocker Spaniel? 
How much should I feed my cocker spaniel? He's not a pure breed and weighs 15 kilos. Reply from Pauline (Web Owner) Hi Josh, You don't say …

Changed Eating Habits 
My 11 year-old cocker spaniel's eating habits have suddenly changed. He's 'gumming' his food and is spilling it all over the floor. He's also producing …

Fighting For Attention! 
Hello, I found your site very interesting when reading through it recently, and would like some advice on introducing a new cocker spaniel to the same …

Let Sleeping Dogs Lie...But Not On Your Bed? 
This is one of the dumbest things I have ever read about dog care. Has the author ever lived with any dogs? I have had many dogs, from puppy-hood through …

Potty Training An Indoor 3-Year Old Cocker Spaniel 
We adopted a 3-year old female cocker spaniel from the cocker rescue in Austin, Texas. The original owners returned the dog as an owner surrender because …

Buying Two Brother Cocker Spaniel Puppies? 
We're buying a cocker spaniel puppy. He has a twin brother and we're considering buying both, but we've read that this may not be a good idea and that …

How To Stop My Dog Barking? 
Hello, I have a small question. I recently adopted a 5 year old cocker spaniel but when someone like Mom or Dad comes into my room she will bark a lot …

How To Stop My Puppy Howling And Crying? 
I love your website! I have a question - Do you have any advice to stop our puppy from whining, howling, and barking at night or when left in a room alone? …

Why Is My Puppy Biting? 
Help! My cocker spaniel puppy is constantly biting and scratching me and I don't know what to do. He's scratched me several times with his sharp teeth …

My 10 Day Old Cocker Spaniel Puppy Cries 
I really need some help. I bought a new puppy (he's only 10 days old) and, as winter has recently begun, he cries and feels cold. Please suggest something …

My Little Female Puppy - False Pregnancy? 
Hi All, My puppy is called Tuffi - she is a ten-month old female cocker spaniel. She's an amazing, adorable, active, and well behaved puppy. She had …

Are Cocker Spaniels Good with Children? 
My family and I are looking for a dog. Are Cocker Spaniels good with children? Reply from Pauline (Web Owner) Most dogs are trustworthy with children …

How Much Water Should A 6-Month Old Female Cocker Spaniel Drink? 
How much daily water should I give my 6-month old female cocker spaniel? She's marking on my rug - maybe I am giving her too much water? Reply from …

My Cocker Spaniels Have A Disgusting Habit 
I have two cocker spaniels - both are 24 weeks old. They keep eating their, and my other dogs', pooh! We clean up their mess as soon as possible, but …

Cocker Spaniel Not Gaining Weight  
My cocker is not gaining weight. We bought her from a farm where they breed dogs. They mated her at 6 months of age and she sadly had a litter of still …

Please HELP My Family!! 
My 9 yr old Cocker, Jodi, was adopted by us three and a half years ago. She came with a myriad of skin, ear and eye conditions. She had ear ablation surgery …

Eye Irritation 
My dog gets crusty eyes - one eye is much worse than the other. I've tried eye antibiotics and they still get gooey. Does anyone have any idea of …

My 9-Week Old Puppy Is Growling And Biting 
Hi, we have recently got a Sprocker Spaniel puppy (dad was a full Cocker Spaniel, mum was a Springer/Cocker cross) and she was 6 weeks old when we collected …

Rolling In Poop  
My cocker spaniel is 9 years old this month and has rolled in dog poo three days in a row when we let him outside. Do you know of any particular reason …

Female Cocker Spaniel Displaying Aggression After Having Puppies 
My female cocker spaniel had a litter of puppies. She will not let me in to help her at all during the time she is giving birth and afterwards I have …

My Cocker Spaniel Puppy Stinks! 
My cocker spaniel stinks quite a lot but is only 2 months old. Can I give it a flea bath at this age? Reply From Pauline (Web Owner) Hi Nikita, …

Cheap, Effective Flea Treatments 
Help! My dog has fleas - I don't know where he picked them up from and I don't suppose that matters much. I need to get rid of them fast as I don't want …

Marley! 
I have a 15-month old cocker spaniel and would like to get another one but don't know if it would make Marley aggressive or change his personality. …

Is This Cocker Rage Syndrome? 
I wonder if you are able to give me some advice about my one year old cocker spaniel. He shows all the signs of rage syndrome, but do you know if there …

Cocker Spaniel or a Cross? 
I am wanting to find out if my new puppy is a cocker spaniel or a cross breed. She is supposed to be a working Cocker Spaniel. I was told she wasn't a …

Adopted Cocker Spaniel How Can I Heal Him? 
I recently adopted a Cocker Spaniel from the pound. Poor thing, he has been extremely abused in the past. He's 6 years old, looks fairly healthy, …

Ear Problem 
Hello, I have a two and a half month old cocker spaniel. I have been asked by the vet to tie his ears while feeding him but still his ears are well exposed …

Constipated Cocker Spaniel! 
My cocker spaniel has a hard time going #2 sometimes but it becomes a major problem when she gets so bound up that she gets physically ill. I took …

Are There Two Different Kinds of American Cocker Spaniels? 
My son has an American cocker spaniel that is absolutely beautiful. She's black with a beautiful thick coat and big feet. My Mom also has a cocker spaniel …

Older Cocker  
I have an older cocker spaniel and she suddenly does not want to go out for walks and starts to shake. Now she has decided she does not want breakfast! …

Hunnie Is Underweight 
I have a gorgeous cocker spaniel, but I think she may be a little underweight - she looks so small and skinny. Can you tell me, what kind of foods can …

Cocoa 
I have a 4 month old Cocker Spaniel who I've had for almost a week. When I got him I could tell he has lived outside almost all of his life. Now that …

Introducing a Puppy Bitch to an Adult Bitch - Please Help?  
I have a 14 month old bitch and I'm about to get another female puppy, can anyone tell me the best way to introduce them? And what are two female dogs …

Wound On Leg 
Hi, I have a male rescue cocker spaniel. He's approximately four years old and we have had him for two years now. I just got back from the vet as he has …

My Pearl 
I have a female cocker spaniel who is just over 2 years old. I am not sure that I will mate her at any time, however, I am not in favor of spaying her …

Running Away 
We have two cocker spaniels from working parents. They are half sisters aged 18 months and 2.5 years old. Unfortunately, the older one has taken to running …

How To Teach Puppy Games? 
Why is my cocker spaniel not playful with balls? Why is she very lazy? Reply from Pauline (Web Owner) Rudi is quite right - not all puppies want …

How Much Should We Feed Our Cocker Spaniel ? 
We have a 13 months old cocker spaniel, called Macy. We feed her twice a day, approximately 150-200 grams each meal. Now we are wondering if maybe we …

Help Puppy With Separation Anxiety 
My Mum got an orange roan puppy 3 weeks ago and it is now 13 weeks old. At first she let her sleep in the same room with her but as my mum has a terrible …

My Dog Has Enormous Paws! 
My cocker spaniel, Levi, has HUGE paws. Is this normal? I read the breed standard and it says "large, round" paws, but his are so big that everyone comments …

Cocker Spaniel Aggression 
We have a 5-month old cocker spaniel - we have had him for about a month and a half. Our last dog was also a cocker and lived to be 12. He was such a …

Why Is My Dog So Aggresive? 
My cocker spaniel is just about to turn 1 year old. He started being very aggressive a few days ago. He paws at me and starts barking and biting for no …

Biting Cocker Spaniel 
I have a cocker spaniel puppy who in nearly nine weeks old. I've had him for a little over a week and at first he was settling in really well. In the last …

Neutering My Spaniel 
I am a first time dog owner of a cocker spaniel and my husband isn't sold on getting him neutered. We don't have any plans of breeding him or anything …

Dogs Odour  
I have an American cocker spaniel and we live in Malaysia. Although I shower my dog with best shower soap possible or the best as recommended by pet shops, …

Puppy Exercise 
I cannot find any information on how to exercise a puppy before inoculations, then how long after? Reply From Pauline - Web Owner Hi Ali, Just …

My Cocker Has Suddenly Become 'Un-housebroken' 
We adopted a 3 year old male almost 6 months ago, after the passing of our 11 year old. The cocker rescue location was hesitant to adopt him out because …

Why Does Our Cocker Spaniel Keep Looking Up At Imaginary Objects? 
Why does our cocker spaniel keep on looking up at imaginary objects? Reply From Pauline (Web Owner) Does your dog do this in one room only or does …

Walking Sideways! 
Our cocker spaniel walks sideways - is this a common thing for cockers or should we be worried? Plus, we put him on Blue Buffalo to bring down his weight …

Sniffing None Stop 
Hi, My cocker spaniel has just turned one and started sniffing excessively, it's been 2 weeks now. He runs around our garden sniffing and has no interest …

Why Is My Puppy Lazy And Stubborn? 
My 3 month old American Cocker Spaniel female is lazy (for a puppy) and stubborn. Is this normal? She does not romp and play and when you try to teach …

My Ex-Breeding Cocker Spaniel Please Help Her!  
Hi there, I have rescued a cocker spaniel. She is an ex-breeding bitch and she's 4 years-old. Unfortunately, she's expressing some issues that I want to …

Rash? 
Hi friends, my 6-month cocker spaniel had some lesions (raised crusty spots) in the arm pit and now shows some on his neck. He is also scratching these …

Why Does My Cocker Lick Excessively? 
Hi, My blue roan cocker spaniel, Archie, is 18 months old, he licks feet, arms, hands, basically anything he can. When told to stop he will move onto …

18 Month-Old Cocker Spaniel Doesn't Always Eat 
We have an 18-month old male cocker spaniel and he goes through periods when he just won't eat - he can go without food for 2 - 3 days sometimes. Is this …

Hardly Any Hair!! 
My Cocker Spaniel is now 4 months old but she doesn't have much hair on her body. Only her ears and her legs are covered with hair. Is that normal, or …

My Cocker Spaniel Lost His Courage 
I got a spaniel from an animal rescue shelter back in February who was rescued from a puppy mill. He's 5 years old and it took him quite a while to adjust …

Agressive Puppy ! 
Hi, my name is Evette and I just recently bought a 4 month old Cocker spaniel. My twin baby brothers play very rough with him and recently my spaniel has …

How Our Cocker Spaniel Reacts After Castration! 
We purchased our cocker spaniel 5 years ago from a breeder in Gieboldehausen near Göttingen in Germany. He was born on the 2nd September, 2005 as Pedro …

My Dog Won't Listen To Me! 
My 3 year old cocker spaniel will not listen to me when we try to get her to come. I've tried praising her with treats when she listens but she still won't …

Is It OK To Leave A Cocker Spaniel Alone All Day While I Work? 
I saw a cocker spaniel that needed to be adopted from a rescue organization today. I'm not sure how old she is, but they said she is house broken and …

Cocker Spaniel For An Apartment 
I have wanted an English Cocker Spaniel for years and now live with my partner in an apartment. We don't have a garden but we have a private field literally …

How Do I Show My Cocker Spaniel I Am The Alpha Male? 
I just got a 3 year-old cocker spaniel and he is very friendly. Unfortunately he is not neutered and it seems his previous owners let him run the place. …
Start Training?  
At what age can a cocker spaniel start training, especially potty training? Mine is 6 weeks old and I'm beginning to worry that I've left it too late. …

My Cocker Spaniel Stinks - A Lot! 
My Cocker Spaniel stinks! She starts to stink just an hour after she has taken a bath. Why? And what can I do? Reply from Pauline - Website …

Is My Puppy Underweight? 
We have a three month old English cocker spaniel which only weighs four kilos, is she underweight for her age? Reply from Pauline (Web Owner) It …

Temperamental Cocker 
Hello All - I have a female golden cocker spaniel who is 3 years old this year. She is a very timid girl and was very spoilt as a puppy. She has lived …

Worried Mom 
I will be picking up my cocker spaniel baby in a few weeks. I work full time from 6:45 to 3:30 and am worried about leaving her home for so long during …

How Can I Get My Cocker Spaniel To Listen To Me? 
I have a 13 month old female Cocker Spaniel and she only listens and obeys when she wants to!! She is so playful and energetic, but the listening …

Ear Infection In A Cocker Spaniel 
My 9 year old Cocker Spaniel has been at the vet and was diagnosed with an ear infection, however, because of this he has lost the sight in one eye. …

Shedding 
We are thinking of buying two cocker spaniels for our family. But we first have to find out about if they shed hair? Can you maybe help us? Thank …

How To Care For A One Month Old Cocker Spaniel 
Three days back we got this 35 day-old English cocker spaniel puppy. First we thought she was very docile and calm but now I feel she is not well. Can …

Are Cocker Spaniels Good With Young Children? 
We have a 7 year old boy who wants a dog. My husband thinks Cocker Spaniels are cute. My personal experience is that when I was young the Cockers I was …

Cocker Aggression 
We have a 2 year old cocker spaniel rescue dog (mixed breed, I think). The dog is very lovable towards adults and loves children. However, when I try to …

Aggressive Cocker Spaniel 
I have a golden Cocker Spaniel and an American Bulldog - they were both bought at the same time and are now 8 months old. The Cocker Spaniel has developed …

Socializing Ziggy! 
I have just rescued a 2 year old male American Cocker Spaniel. Apparently, he was a handful and his previous owners kicked him outside 20+ hours each …

Side Effects Of Phenobarbitol? 
My cocker will be 13 in December, she recently spent 12 days with her vet in his hospital, for grand mal seizures. She had an occassional seizure (maybe …

Puppy Growls When Petted 
Angel is just 9 weeks old but growls when people pet her. What can I do to correct this behavior? Reply from Pauline (Web Owner) Your puppy …

Problems With Our Adopted Cocker Spaniel 
My wife and I adopted a 1 year old female cocker spaniel - she is spayed and house broken. Unfortunately, we're having some problems with her eating …

Cocker Spaniel Skin Problems 
My 2 year old cocker spaniel has skin problems (hot spots). They're mostly under his arms and lower abdomen. I'm using hydro-cortisone spray, which …

Aggressive and Possessive Cocker Spaniel 
Hello, I sincerely hope that you can help me and my cocker spaniel puppy. I have recently become the proud owner of a black cocker spaniel bitch - she's …

My Puppy Is Pulling On Her Lead 
I have a 13 week old working cocker spaniel puppy - she's doing really well and I've been practising your basic obedience commands. The problem I …

My Cocker Spaniel Is Messing In My Kitchen 
Please, I need your help! I have a three year old cocker spaniel who is constantly urinating and pooing on my kitchen floor! I have tried all the …

Difference Between A Working And A Non-Working Cocker Spaniel? 
We are thinking about buying a cocker spaniel puppy and have been browsing the web for sellers. We noticed that some advertise the puppies as 'working …

How Can I Stop My Puppy Biting? 
Hello, I have some problem with my young puppy. She's 1 month old and she bites and bites everyone all the time; she bites shoes, hands, clothes, hair....everything! …

How Can My Cocker Spaniel Lose Weight? 
How can my cocker spaniel lose weight? Reply from Pauline (Web Owner) It really depends upon how much weight you feel your Cocker Spaniel needs …

Peeing Cocker Spaniel - Why? 
My American Cocker Mix has always had urinating issues in our home. He is a very eager dog and has been from the get go. He's very attached to my husband …

My Cocker Spaniel Won't Eat 
Our 16 year old cocker spaniel has started loosing weight and his appetite has diminished. We have tried different dog foods including one recommended …
We are looking at getting a family dog - we're considering a cocker spaniel. My question is, would a cocker do well in the following environment? My …

Puppy On Heat? 
We have just purchased a 10 month old female cocker spaniel cross. I have found the odd small blood spot on my cream carpet. I have just arrived home …


Home
» Cocker Spaniel Questions and Answers
Top of Page