Cocker Spaniel Blog Page
Welcome to my Cocker Spaniel blog where you can quickly and easily get up to speed with what's happening in the world of Cockers...read on to find out what's new and upcoming on our website!
What's New in Our Cocker Spaniel Blog?
There's always something going on at About Cocker Spaniels, such as new articles, updated pages, more gorgeous puppy pictures, comments and photos from our visitors....busy, busy, busy!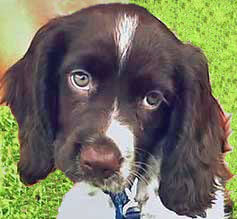 Isn't he adorable?
Copyright: Nancy at Flickr.com
Anytime my site is updated, you'll find all the details here, quickly, easily, and without fuss.

If you subscribe, you won't have to search for new material - my Spaniel Blog page will keep you informed!
Scroll down to see what's happening in the Cocker world and what our visitors have to say!
If you'd like to have your say, either on an article you've read, or if you'd like to offer some constructive criticism, I'm all ears! Simply use the Facebook comments section at the bottom of any page.
Thank you for reading, I hope you enjoy!

Pauline


You can subscribe free by clicking on the small orange and white RSS button just to the right of the orange header ('Recent Articles')...see the left hand column underneath the navigation buttons. 

Once you understand what RSS can do for you, you'll wonder how you ever managed without it!
About Cocker Spaniel's Blog Page
Apr 11, 2021
Neutering Your Dog: Benefits of Castrating or Spaying a Dog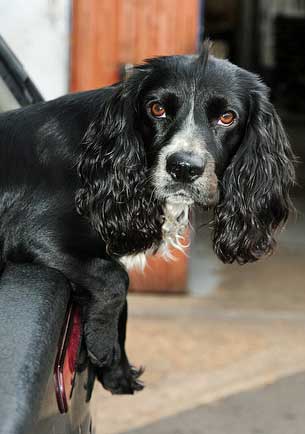 Neutering your dog can help him live longer, and it can keep overpopulation in check, which means fewer dogs in rescue homes!
Continue reading "Neutering Your Dog: Benefits of Castrating or Spaying a Dog"
Enjoyed this page? Click 'Like'!

If you enjoyed this page, please click on the 'Like' button below and tell your friends about us. Thank you.