Pet Health Insurance Saves Lives!

Why is it essential to have adequate pet health insurance? Imagine your dog needed medical treatment, and you couldn't afford to pay for it. How would you feel? Give your dog the loving protection he deserves, and make sure he's covered.
Learn all you need to know about choosing pet care insurance for your Cocker Spaniel.
The Difference Between Life and Death?
Difference Between Life And Death?
Whilst we don't like to think of our pets being injured in a road traffic accident or becoming seriously ill, we should be realistic and accept that there is a possibility of either happening.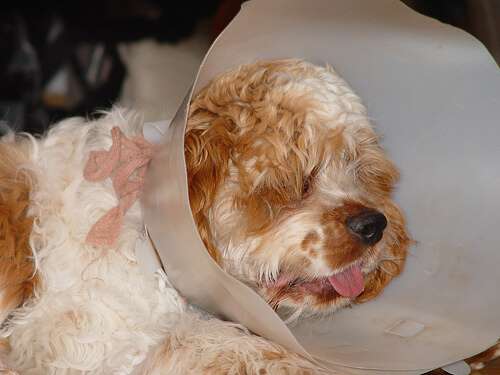 A pet health insurance plan helped this little fella'
We all know that vet bills can be expensive; they soon mount up.
Imagine having to make the heart breaking decision to have your Cocker Spaniel put to sleep because you could not afford the vet fees! It really doesn't bear thinking about, does it?
It's bad enough having to fork out for run-of-the-mill costs for flea and worming treatments and routine check-ups, but imagine having to spend thousands on vet bills for surgery, hospitalization, x-rays, tests, lab fees, medicines, and follow-up treatment.
You could also be held responsible for any damage to property or injury your dog may cause.
Dog Health Insurance Covers Expenses
Unfortunately, there's no such thing as a 'Doggie National Health', and if your pet needs treatment, costs could quickly spiral out of control, leaving you unable to afford to pay these bills.
Pet care insurance will cover the cost of unexpected medical problems should your pet become ill.
It will reassure you that, should anything happen to your pet, you will have the funds to give him the prompt treatment or specialized care and medicines that he may need, essential care you may otherwise have been unable to afford.
Having health insurance for your Cocker Spaniel could save his life!
Pet Health Insurance Cover - General Points To Note
Your breeder likely insured your puppy for up to six weeks after the date you brought him home. You should have plenty of time to make ongoing insurance arrangements for your puppy, but don't let it slip.
If you need more clarification about the timing - check with your breeder first and ensure you understand what a pet insurance quote should cover and the industry jargon.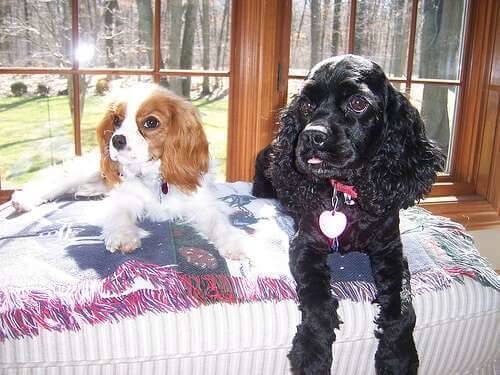 Say Cheese!
What May Affect The Cost of Pet Care Insurance?
Dog health insurance is usually more expensive for a pedigree than for a crossbreed.


If your pet has any existing health conditions, it's unlikely to be covered or his existing illness may attract a higher premium.


The older your dog is, the higher your pet health insurance premium is likely to be.


You may be offered a discount for more than one pet.


There may be additional surcharges to the policy. Remember to check to see if there are any, and ensure you understand them.

Lifetime Pet Health Insurance
Lifetime health insurance for your Cocker Spaniel is usually quite expensive, but if you can afford it, it's the best pet insurance you can buy.
There may be limits on the number of treatment costs that can be reclaimed each year, but it will protect your dog for life.
You must, however, always renew your policy on time, as any break in cover will cause your policy to lapse.
If this happens, your insurance company may be unwilling to renew, particularly if they have a maximum age policy or your dog is reaching his older years.
Whilst I strongly urge you to consider pet health insurance, I recommend you research carefully.
Always compare pet insurance plans to ensure you're fully aware of what's on offer and what you're getting for your money.
Before signing the dotted line, it's sensible to clearly understand any restrictions and limitations. Remember to read the small print!
Your Cocker Spaniel's health is important, so give yourself peace of mind and give your best friend the loving protection he deserves!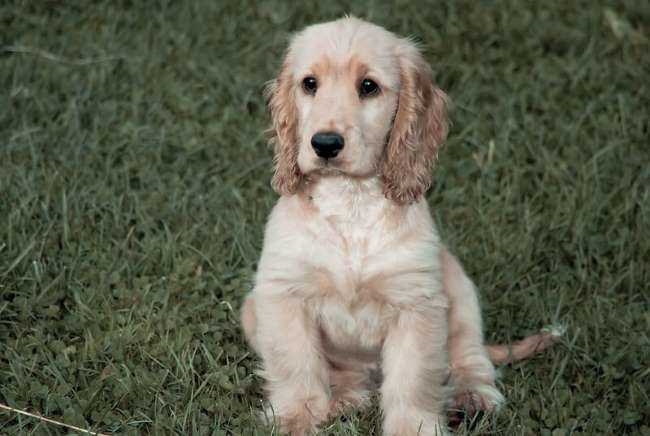 Make sure your insurance quote covers all eventualities for your puppy
Insurance Quotes: What All Dog Owners Should Know!
Do you need help understanding your pet insurance quote? Don't get caught out! Discover everything you need here and learn how to read the small print.
What Cover Do You Need?
Before you ask for a pet insurance quote, ensure you know what cover you need for your Cocker Spaniel and what the policy will cover.

Health insurance policies are usually offered with varying degrees of cover and are costed accordingly. Many companies will allow you to tailor the cover to suit your specific needs.
The higher your quote's insurance coverage, the more expensive the policy will likely be.
What Your Pet Insurance Quote Should Cover

Pet insurance quotes will differ between insurers depending upon what's offered, so it's advisable to be sure that you understand precisely what your Cocker Spaniel is covered for before choosing a policy.
Remember that a cheaper policy may not offer you the full coverage you need. Only be tempted by a lower price once you confirm it provides what you need.
Below are some questions to ask pet health insurance providers to help you understand precisely what coverage is available and to help determine your specific needs.
Read the points below and decide which are essential to you before speaking to your preferred insurance company. Check with a few different companies before you make your final choice.
Are There Restrictions on Visits?

Are you restricted to the number of visits you can make to the vets, and if so, during what period?

Make sure your insurance quote covers all eventualities for your puppy.
Is Pay Out Capped?
Should you need to make a claim, is there a cap on annual or monthly pay outs?

Is Cover Capped?
Is there a cap on coverage for specific categories of illness, such as arthritis or diabetes? 

Cover for Emergencies Only?

Is your pet covered for hereditary illnesses?
Does the policy cover illness, accidents and injuries, or is it emergency treatment only?
Find out which conditions are covered.

Varying Levels of Cover
Is the dog health insurance offered at different levels of coverage, and if so, what are they?
Are any of them acceptable to you?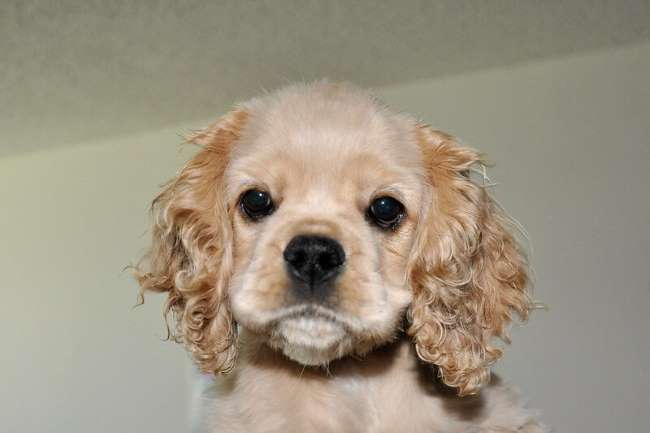 My Mum got a pet insurance quote to cover me because she loves me!
Tailor To Suit
Can the pet insurance quote be tailored to suit your specific needs? After all, you don't need to pay for something you don't want.

And if your dog needs to be covered for anything specific, you should be able to ask for it.
Theft or Loss
Is theft or the loss of your pet covered?
What is the benefit? Do they help with the cost and distribution of leaflets for a lost pet?
Do they offer any other resources to help find your dog?

Preventative Health
Do they offer preventative health plans?
Where preventative health is included in the cost of the pet insurance quote, will it accommodate your Cocker having regular check-ups with the veterinary nurse?
Surgery
What type of surgery will the insurance cover?
Will it cover blood tests, MRI, CT scans and X-rays. Are there any restrictions on certain types of surgery?

Hospital Stays
Will it cover hospital stays for your pet? Will any extra charges be associated with an overnight (or longer) stay?

Routine Visits
Are routine visits to the vet, and subsequent treatment, covered? For example, annual examinations, vaccinations, teeth cleaning, etc.
Prescriptions

Does the policy cover prescriptions?

It's essential to check the small print in all pet insurance quotes to ensure you understand exactly what your insurance plan offers BEFORE you part with your hard-earned cash!
Choice of Vets
Does the policy restrict your choice of vets, or are you limited only to vets approved by them? Is your own vet covered?

Vet Referral
Pet health insurance companies may also cover costs incurred when your pet is injured or shows the first clinical signs of an illness.
It may also cover situations where your usual vet recommends another vet treats your dog, such as additional travel costs.

Holiday Cancellation or Return Home
Will you be compensated if you're forced to cancel your holiday or return home because your pet is ill and needs to be hospitalized?
If so, you need to check any conditions and fully understand what would happen in those circumstances.

Quarantine Costs
Check that the pet insurance quote includes quarantine and other costs incurred in obtaining a new health certificate for your dog, should his microchip fail.
Quarantine Kennel Costs
Are quarantine kennelling costs paid should your dog have to be put into quarantine due to illness whilst abroad?
Loss of Health Certificate
Is the loss of health certificate covered? If it is accidentally destroyed, will the insurance company contribute towards the replacement cost?

Missed Departure
Are you covered if you miss your scheduled departure, owing, for example, to your pet needing emergency treatment whilst abroad, losing your pet whilst abroad, or needing repeat tick and worm treatment because the pet certificate was lost or destroyed?

Owner Hospitalized
Does your policy cover the cost of kennel fees if you are hospitalized and cannot care for your pet?
Lifetime Insurance
Although it can be expensive, it's worth the extra if you can afford it.
Just make sure you keep up the payments: don't let them lapse; otherwise, you may give the insurance company a reason not to pay out, or at the very least, they will refuse to renew it next year!
A lifetime policy will protect your Cocker Spaniel for life.

Again, ensure you understand exactly what cover this section offers and what conditions they make.
Third-Party Liability/Accidental Damage

Are you covered if your dog accidentally damages personal property belonging to someone other than you or your family?

What happens if your dog causes an accident which results in serious injury to someone?
Play safe and check that your policy will cover third-party liability and accidental damage. Check the amount of coverage, too and compare it with other companies.
Policy Excesses

Are there any excesses? Some insurers expect you to pay, for example, the first 20% of costs, depending upon the level of policy taken.

Is Cancer Covered?

Check to see whether cancer is covered, for how long, and whether any of these costs are limited.
If your vet has experience in treating cancer, he may be able to recommend a good insurance company that he's dealt with previously. 

Death Benefit
Is there a death benefit, whether caused by illness or injury and if so, what is it?

Time To Choose!
Once you've found two or three insurance companies you like, all offering the same services and conditions, compare their pricing and ask whether or not you can pay monthly.
Always check that monthly payments won't add extra charges, before making your final choice.

Photo Credits: Pet Health Insurance
1. J Todd Poling at Flickr.com - https://www.flickr.com/photos/92755733@N00/430533569
2. Juplife at Flickr.com - http://www.flickr.com/photos/juplife/4501042248/
3. Ronnie Meijer at Flickr.com https://www.flickr.com/photos/14675554@N02/6174564653
4. Raffi Asdourian at Flickr.com https://www.flickr.com/photos/46958049@N00/4692832421