How To Stop Your Puppy Eating Poop

Learn why your dog eats poop and what you can do to stop it

"How can I stop my puppy eating poop?"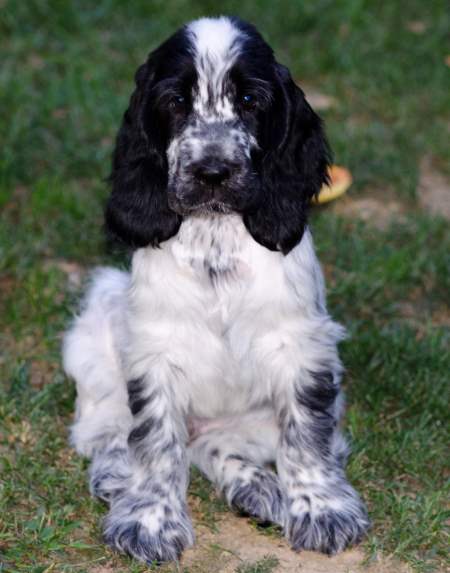 "My dog's eating poop - how can I stop him?"
"Help! My dog eats poop - what shall I do?"
I'm often asked questions like those above so I thought they deserved an explanation here.
Coprophagia is the formal term for dogs eating poop and, unfortunately, it's a fact of doggy life, dogs eat poop!
If you'd like to learn why dogs eat poop simply follow the link.
If your puppy's eating habits are causing you to despair, there are several methods you might like to try to help stop your puppy eating poop.
How To Stop Your Dog Eating Poop!

Try one or combine several of the methods listed below until your puppy stops this anti-social behaviour.
Feed your puppy well balanced and nutritious meals.


Feed him two or three times a day, and at regular times, rather than once a day. This way your puppy is less likely to be hungry and won't be tempted to eat his own dog poop.


Don't overfeed your dog - his body may not be able to digest it properly. When your dog's food isn't properly digested, his poop may smell quite appealing (to him!) as it's likely to smell like his dinner!


Mixing a tablespoon of crushed pineapple into your puppy's food may help. Pineapple contains an enzyme that helps to break down the food, leaving no undigested meat in his stool.


Adding bonemeal to your puppy's food will help to make his dog poop dryer and less palatable to him.


A good quality kibble is more easily digested than tinned or other wet dog food and usually results in poop that is dryer and less appealing to the dog.


Your local pet shop, or your vet, may sell specially formulated products to help stop your puppy's anti-social eating habits.
"...my dog eats poop...how can I stop
my dog from eating poop?..."
Clean Up Immediately And Your Puppy Won't Be Able To Eat Poop

This may sound pretty obvious, but always keep your dog's living and playing area clear of faeces. This way, the opportunity for your puppy eating poop will be removed!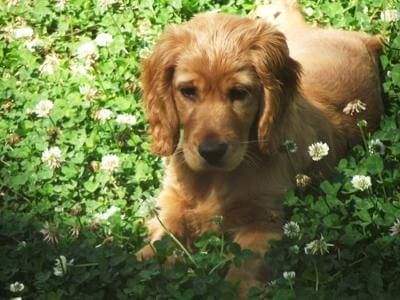 Don't let your puppy see you clearing up after him otherwise there's a slight chance that he'll learn to mimic your behaviour by eating his dog poop in a bid to clean up after himself.
Exercise and Playtime
Ensure your puppy gets plenty of exercise and training to stimulate both his body and his mind - if he's mentally and physically challenged, he's less likely to become bored and resort to eating dog poop.
Don't forget to play with your puppy too.
Regular playtime also helps to tire him out and help prevent him from becoming bored. It's also good for his physical and mental development!
Obedience Commands May Help To Stop Your Puppy Eating Poop
Teach your puppy the 'Leave It' command or the 'Off' command. Once learned, either of these commands may be sufficient to stop your puppy eating poop.
Immediate Reward
As soon as your puppy has pooped, - don't even give him time to sniff it - enthusiastically call his name.

Get him to come to you - praise him, and offer him a treat, or let him play with his favourite toy for a few minutes.
If you give him something more interesting to do, or more rewarding, it will block his mind to any thoughts he may have had about eating his poop.
It's important that you do this immediately after he's pooped so that he associates the reward with moving away from his toilet.
If your puppy learns that after relieving himself something good happens, he's less likely to begin munching on his own poop, especially when there's something much more exciting available.
After pooping, he'll begin to automatically look to you for his reward and, with a bit of luck, you'll no longer have a puppy eating poop!
Using A Rattle Bottle May Help To Stop Your Puppy Eating Poop

If none of the above work for your dog, including the 'Leave' and 'Off' commands, you could try using a rattle bottle to help your puppy to stop this annoying habit.
Always use a rattle bottle with care, and use it as he's approaching the poop - it's more effective this way. If he's already begun to eat it, the rattle bottle may be ineffective.
If You Are To Stop Your Puppy Eating Poop...Consistency Is The Key!
Consistency is the key if you're going to stop your puppy from eating his own poo.
Try to be around whenever your dog does his toilet - consistency is important if your puppy is to learn. This may not always be possible if your dog is off the lead, and it may be difficult to stop him eating his own, or other animal's poop, particularly when he's running free - on the beach, in the woods, or in the countryside.
When your puppy is not on his lead, you could try using a muzzle to prevent him from eating anything undesirable. Once he's broken his coprophagous habit, you can then stop using the muzzle.
Other Related Titles
You've probably never heard of it before, but Coprophagia is a term for when our dogs eat their own (or some other dog's) poop. If your cocker is eating poo, learn how to stop him here.
Important Note:
If you discover your dog's eating poop, I recommend you speak to your vet who will be able to rule out any underlying medical problem before going on to tackle his antisocial behaviour.
Don't worry if your Cocker has dog breath, there are many things you can do to get his mouth back to his normal sweet-smelling self!
Believe it or not, brushing your puppy's teeth will pay out in the long run. Not only will it get him used to having a brush in his mouth, but it will keep plaque and bacteria at bay, meaning his teeth will remain healthy too.
It really is important to brush your dog's teeth. Just like our human teeth, they need to be looked after otherwise he will lose them, or will suffer from gum disease and other health problems.

Like This Page?

Cocker Homepage

>
Your Cocker's Health
> Puppy Eating Poop
Return to top of page
Photo Credits - In order of viewing:

1. Dara - her photographer's details have been misplaced, but when I find them, I'll add them here.
2. XeniaJo's Pet Portraits