Names for a Cocker Spaniel
Best Names for a Cocker Spaniel? Here's All You Need!

If you're looking for exciting names for a Cocker Spaniel, you'll find an excellent selection on this page!
Not only that, but we'll give you some tips to help inspire you to name your new little puppy. Please scroll down the page to get started, and good luck!
Choose Your Cocker Spaniel's Name Wisely!
So, you've brought your new puppy home but still need a name for him (or her)?

Well, that's where I can help you!
Below is an excellent selection of names for a Cocker Spaniel and some tips on choosing your puppy's name to help get your creative juices flowing.
When choosing your new puppy's name, believe it or not, there's a lot to think about.
The name you and your family choose will stay with your Cocker Spaniel all his life, so if you get it wrong or later decide it's not quite right for him, it will be more difficult (although not impossible) to change it.
You want to get it right the first time, right? Of course, you do!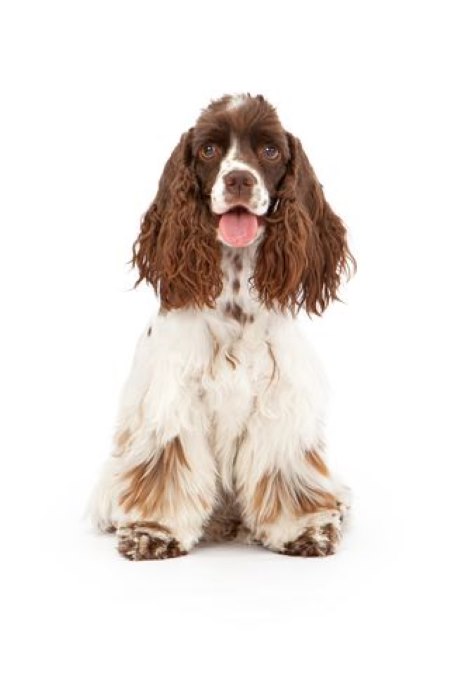 Hello, my name is Harvey, what's yours?
Before you look at the puppy names below, I'd like to offer you a few snippets of advice to help you choose something that suits your little boy or girl. 
Choose a name that sums up the personality of your new pup.
Pick a name that is neither too long nor too short; it should be easy to sing-song.
Stay away from names that could be confused with a training command.
Involve the children in choosing your puppy's name.
There are further tips lower down this page, and you can read the complete article for a broader explanation and more advice on choosing your puppy's name here to help you find that exceptional name for your new puppy. 
I'll waste no further time and get straight down to business; here are your beautiful puppy names.
Cocker Spaniel Names: A - E

Abby 
Alex 
Alice  
Alpine  
Amazon 
Angel 
Annie 
Baby 
Babydoll 
Babykins 
Bailey 
Bambi 
Bandit  
Barker  
Barkley  
Basil  
Bear 
Beauty 
Bella 
Benji  
Betty 
Biscuit 
Blaze  
Blue 
Bojangles 
Bonbon 
Bonnie 
Bonsai  
Bracken  
Bramble
Brandy 
Brenda 
Brewster 

Brodie  
Brody  
Bubba  
Buddy 
Bugsy 
Bunny 
Buster 
Buttercup  
Button 
Buttons 
Cadbury  
Cajun  
Callie  
Cane 
Caramel 
Caroline 
Casey 
Cassidy
Ceaser 
Chablis 
Chaos 
Charlie 
Charmer 
Chaucer
Checkers 
Cherokee 
Chester 
Chianti  
Chico 
Chivas 
Chloe
Chrissy
Cinders 

Coco
Cody
Cognac  
Colby
Copper
Cori  
Corona  
Cuddles
Cupid
Cutie
Cypress
Daisy
Danny
Dash
Dasher  
Delphi
Derby  
Deuce  
Dijon  
Dinky
Doodle
Duchess
Duke
Dusty  
Ebony
Emma
Empress
Ezra 
Cute Puppy Names for Boys and Girls: F - M
Fargo  
Fergi  
Festus 
Fifi 
Fisher  
Flora 
Flush 
Forest 
Foxy 
Frankie  
Frisky 
Fudge 
Gatsby 
Gemini 
Genie 
Ghost  
Gilligan
Ginger 
Girlie 
Gizmo 
Goldie  
Goober 
Grace  
Gracie 
Gus 
Gypsy  
Haley  
Harley  
Harry 
Heidi 
Hershey  

Hiccup
Hobbs 
Honey
Inch
Incy
India 
Indigo 
Isis
Itsy-Bitsy
Ivory
Izzie 
Jack
Jade
Jake
Jessy
Jett
Jinx
Junior
Karma 
Katie
Kelly 
Kewpie
Kissy
Koda
Kona 
Lady
Ladybug
Laptop
Liberty 
Lily
Linus

Little 
Boy 
Loulou 
Lovedy 
Lucky 
Lucy 
Mackenzie  
Maddy  
Maggie 
Major  
Mallory  
Max 
Maynard  
Mercy  
Mickey  
Middy 
Midge  
Midget  
Midnight 
Mila  
Mink 
Minnie 
Missy 
Misty 
Misty  
Mite  
Mocha  
Molly 
Mozart  
Munchkin 
Murphy

Best Puppy Names for Boys and Girls: N - S
Narnia 
Newton 
Nipper 
Nissan
Note 
Nugget
Nutmeg 
Oats 
Okra
Onassis 
Orion
Oscar
Otto 
Oz 
Ozzie
Pagan
Page 
Paisley 
Panache 
Pandy 
Pansy 
Patches 
Patton
Payne
Peaches
Peanut 
Penny
Pepper
Pernod
Peyton 
Pickles
Pip 

Pipsqueak  
Pistol  
Pixie 
Poco  
Poppy 
Precious 
Princess 
Pudding 
Puddles  
Pumpkin 
Quarry 
Rags  
Rascal  
Rashi  
Ravel 
Razz  
Red  
Riley 
Rina 
Ripley 
Rocket  
Rocky
Romany 
Rosie 
Rosy 
Rowan  
Roxy 
Rusty 
Sadie 
Sage
Sam 
Samantha 

Sammy 
Sandy 
Santos 
Sasha 
Sasperilla  
Sassy 
Scout  
September 
Shadow
Shamrock  
Sheba 
Shelby
Shorty 
Shyla 
Sienna  
Simba 
Siouxsie 
Sirius  
Slim  
Smokey  
Sophie 
Sorbet  
Sox  
Sparky 
Spice  
Springer  
Squirt  
Stellar 
Stumpy 
Sweet  
Sweetie

Cool Puppy Names for Boys and Girls: T - Z
Teddy
Teenie
Thyme 
Tia 
Tinks
Tiny
Titch
Toby
Toffee
Toffi 
Tootsie

Tucker 
Twiggy 
Twilight 
Ujean  
Upsie 
Vegas  
Velvet  
Venus 
Vicki 
Walker  
Whitney  

Willow 
Winnie  
Winston 
Wooster 
Xane  
Yoki 
Zephyr  
Zeus 
Zodiac  
Zoe 
Zuma

Tips On Choosing Names For A Cocker Spaniel

Match Your Puppy's Personality

If you're looking for the best name for a Cocker Spaniel, try matching it with your puppy's personality.
Please don't feel pressured to name your puppy before bringing him home; you can do that a week or two after watching his little personality shine through.
Cocker Spaniel Puppies Are  So Cute!

There's no denying it: Cocker Spaniels are so cute, but you shouldn't be tempted to choose a cute puppy name simply because your Cocker is cute.
Your puppy's name will stay with him all throughout his life, so ask yourself if the name you finally choose will be just as suitable for him when he's a fully-grown Cocker Spaniel.
If the answer's yes, go for it!

Your Puppy's Coat Colours and Markings Can Help You To Name Him!

Cockers have beautiful coats and markings, so why not use this as your inspiration for choosing exciting Cocker Spaniel names?
Just a few ideas for you - if your puppy has a golden or red coat, what about calling him (or her) Ginger, Sandy, Copper or Ruby?

Shorter is Definitely Better;  Choose a name that's short and snappy

Choosing a shorter puppy name will make it much easier for your Cocker Spaniel to learn and recognize it. When your puppy hears his new moniker, he'll respond more quickly, making training much easier for you both.
Imagine having to sound several syllables each time you call him or give him an obedience command - try it now, and you'll see what I mean - a shorter name with two syllables is much better.
Your Cocker Spaniel Is A Cool Dude So Give Him A Cool Puppy Name!

Our Cocker Spaniel's facial expressions sometimes look incredibly nonchalant, so you might like to choose from our trendy, cool dog names.
I particularly like Solomon, but what about Astral, Trooper, Harmony, or Ozzy - they're all cool too?
It may sound corny, but I also like the name Jarvis.....yes, it's a play on Jarvis Cocker, but that's a really cool name for a Cocker Spaniel!
Well, that's it for now; I hope I've helped to get your creative juices flowing, and you're ready to check out a more comprehensive selection of puppy names below.
Just follow the links!
Want More Cute Puppy Names?

If you need more, you'll find a great selection of unique puppy names to suit all doggie 'personalities'. Click on any photo above, and voila!
Enjoy your search!
Photo credits for Best names for a Cocker Spaniel:
1. File ID 24698734 | © Adogslifephoto at https://www.dreamstime.com/stock-images-cocker-spaniel-dog-sitting-image24698734