Growling But Actualy Purring!
by Pareesa
(Pune, India)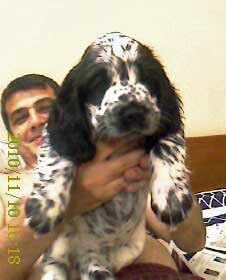 Meet Ben!
Hi, This is my cocker spaniel, Ben, and he has a very strange habit!

When my father returns home, my dad pets him and my spaniel growls! Or at least that's what we thought he was doing. We later realized that he is not growling, but purring like a cat!

Most strangest of all is that he is often wagging his tail and sometimes yelps with affection!

I'd love to understand why he does this and if anyone knows why, please do tell me!