Puppy Names for Boys - 'V'

Want cute puppy names for little boy pups? Well, you're in luck, because I can help you.
Our comprehensive database will help you find a perfect name for your puppy!
You'll find thousands of great ideas to help you name your Cocker Spaniel puppy as well as some great tips on how to choose your puppy's name - I hope you find them useful.
All those names starting with the letter 'V' are just below. If you don't find what you're looking for there, don't worry, you'll find many more titles and links to names for boy Cocker Spaniels at the bottom of the page.
Happy hunting!

Vaca   
Vaccaro     
Vachon     
Vacuum     
Vagabond     
Vagas     
Valasco     
Valdemar     
Valdez     
Valencia     
Valentino     
Valenzuela     
Valiant     
Valla     
Valli     
Vamp     
Van     
Van Damme    
Van Gogh     
Vance     
Vancover     
Vandal     
Vanderbilt     
Vandyke     
Vanish     
Vanity     
Vaquero     
Varello     
Vargas     
Vari

Vasily     
Vassel       
Vaudeville     
Vaughn     
Vega     
Vegas    
Veggie     
Veina     
Velvet    
Vendi     
Venga    
Vermouth     
Vernon     
Versailles     
Vertigo     
Vespa    
Vespucci     
Vesta   
Vestus     
Veteran     
Veto    
Vibes    
Vicar    
Viceroy    
Vichyssoise   
Vick      
Victor   
Victory    
Vidal    
Viking

Vilo      
Vincent    
Vinnie      
Vinny    
Vintage    
Viper    
Virga    
Virgil    
Virgo    
Virtue    
Visa    
Vista    
Vladimir    
Vogue    
Volacano      
Volmar    
Volt    
Voltaire    
Volte    
Voodoo    
Voom    
Voyager    
Vroom Vroom    
Vulcan

Want More Unique Puppy Names for Boys?

Still not found that special name for your Cocker Spaniel puppy?  Have patience - just keep searching until you get there!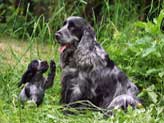 Unique Male Dog Names
To fetch the next page (names beginning with the letter 'W'), follow this link. 

You can also click on the photo to the right for a great selection of unique names for little boy dogs, or any of the links below.

Find More Special Dog Names For Boys!

Cocker spaniel names - and to make it easier for you they've been separated into groups of boys and girls.

Cute names for boy puppies - to suit all doggie 'personalities', includes cute names for little boys and girls.

Male pup names - you'll find lots of great names for little boys (and girls too) to help you plump up that shortlist, so what area you waiting for?
Cool names - if your Cocker is cool, take a look at our cool names for boys and girls and give him the street cred' he deserves!
Top male names - choose from hundreds of the best pet names for boys.
Male pup names - lots of lovely puppy names for little boys to choose from to help you find exactly what you're looking for!
Names for boy dogs - so many excellent names to choose from you'll find it hard to pick just one!

Unique pet names - discover hundreds of unusual puppy names for both boys and girls! I think you'll agree they're really special, just like your little fella' or little lady.
Unique male names - to help you pick that special name for your special boy!

Enjoy your search!

Enjoyed this page? Click 'Like'!

If you enjoyed this page, please click on the 'Like' button below and tell your friends about us. Thank you.

Top of Page