Puppy Names for Girls - 'Z'

Welcome to our list of cute puppy names for girls - this page covers those names beginning with the letter 'Z'!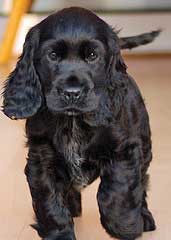 I have to admit it, I struggled a little with this letter as there weren't too many to choose from. However, I've done my best and hope I've given you a fair selection of names for female dogs.

Some of them may not be to your liking but you may find one or two that suit.
Alternatively, you'll find thousands of great girl puppy names elsewhere in our database. Just click on any of the titles below. I'm quite sure you'll find something very special for your little lady here.  Good luck!
Your List of Unique Puppy Names for Girls!

Zabba
Zabor
Zabrina
Zadie
Zadora
Zahna
Zaire
Zamba
Zambi
Zampa
Zan
Zandor
Zandra
Zantra
Zany
Zapette
Zapp
Zara
Zebo
Zeek
Zeiger

Zelda
Zelle
Zen
Zena
Zenith
Zenja
Zephyr
Zeppelin
Zeppo
Zero
Zesta
Zesty
Zigzag
Zima
Zing
Zingara
Zinger
Zinny
Zion
Zippo
Zipporah

Zippy
Zircon
Zodiac
Zoe
Zoey
Zog
Zonk
Zoo
Zoom
Zoom Zoom
Zoomer
Zoppico
Zork
Zowie
ZoZo
Zsa Zsa
Zuca
Zucchini
Zuess
Zuma
Zuni
That's it!
You've exhausted our database. Your shortlist should be looking good by now so why not put the kettle on and make yourself a cuppa, (or something stronger - you've earned it!) relax, and browse through the names on your list.
If you can't make a decision just yet, put your list away somewhere safe and come back to it tomorrow.
There will be one particular name that jumps out at you - that will be the name for your little puppy girl.
Good luck!

Want More Cute Names for Girls?

Just in case you'd like to see a few more names for little girls, I've listed some links below that you might like to check out:
Enjoy your search!

Enjoyed this page? Click 'Like'!

If you enjoyed this page, please click on the 'Like' button below and tell your friends about us. Thank you.

Top of Page