Puppy Names for Girls - 'U'

Welcome to our directory of cute puppy names for girls!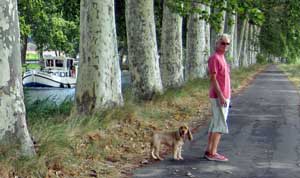 Do you need help finding that special name for your new puppy?
You're in luck because our directory of cocker spaniel names is packed full to the brim to help you make your choice.

Take a look and you'll discover so many lovely names for little girls, but if you don't see exactly what you're looking for here, don't worry, there are many, many, more waiting for you!

Cute Puppy Names for Girls!

    Udessa     
    UFO   
    Uganda     
    Ugly Bugly   
    Ujean      
    Ukita     
    Ulhura     
    Ultima     
    Ultra     
    Uma 
    Umaga    
    Umpa Lumpa   
    Umppy      
    Una   
    Unagi   
    Underdog     
    Unice     
    Unicorn     
    Unique     
    Unity

    Uno    
    Unowho    
    Upsie   
    Uranus    
    Ursa    
    Ursula    
    Ushki   
    Utah    
    Uther   
    Utopia

There's not too many names for female dogs beginning with the letter 'U' but I did try my best!
Your short-list should have quite a few names on it by now, but don't be tempted to make a decision just yet - there's a few more letters of the alphabet to go!

Click here to go to the next page.
Happy Searching!

Want More Female Dog Names?
If you need more names to inspire you, take a look at some of the links below:
Enjoy your search!

Enjoyed this page? Click 'Like'!

If you enjoyed this page, please click on the 'Like' button below and tell your friends about us. Thank you.

Top of Page