Dog Names - 'Q'

Need lots of cute dog names for your new little puppy? We can help. You'll find lots of cool puppy names in our comprehensive database of names for boys and girls.
Cocker Spaniel Puppy Names

Choosing dog and puppy names can be so exciting, and even better if the children are involved in making that choice!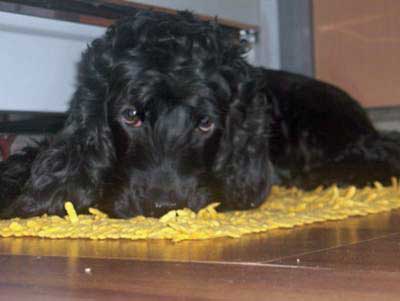 This is MY rug!
It's a good idea to bear in mind a couple of points while naming your puppy.
For example, keep his name to two or three syllables, and choose one that all the family agree on, and more importantly, one that you're all comfortable with using in front of others!
You might like to consider your puppy's personality and see if you can find a name that matches it.
Our database holds thousands of interesting and unique puppy names for you to choose and I'm confident you'll find something really special for your new little boy of girl here!
Enjoy your searching!

Ready To Choose Your Puppy's Name?

Qanda
Qantas
Quack
Quad
Quadra
Quadrille
Quadro
Quaff
Quaint
Quaker
Qualm
Quarry
Quarterback
Quartz
Quasar
Quasi
Quasimodo
Quebec
Queen

Queen Bee
Queenie
Queeny
Quell
Queno
Quentin
Quesadilla
Quest
Questa
Quibble
Quiche
Quick
Quicken
Quickie
Quicksand
Quicksilver
Quid
Quill
Quilt

Quimby
Quincey
Quincy
Quinn
Quinsey
Quint
Quintana
Quintino
Quip
Quirk
Quirky
Quixote
Quiz
Quo
Quota
Qwando
Need More Cute Dog Names?

I really struggled to find enough names beginning with the letter Q, however I did my best.
There are a few in there that I particularly like, but if you don't find anything to suit you, you can click on this link to take you to the next page.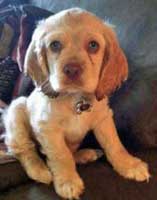 Say Cheese!
Enjoyed this page? Click 'Like'!

If you enjoyed this page, please click on the 'Like' button below and tell your friends about us. Thank you.

Top of Page