Dog Names - 'A'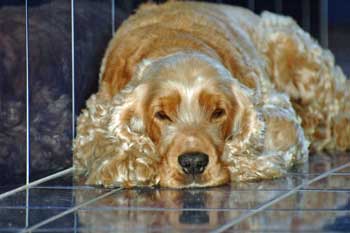 Welcome to our selection of cool dog names...starting with the letter 'A'...where you'll find plenty of cute names for dogs and puppies! 
No matter what you're looking for, whether it's something really unique for a cool little boy or a cute puppy girl, I'm sure you'll find it her. And don't worry about whether the name is 'meant' to be for a boy or a girl, if it sounds right to you and is a good fit for your puppy, go for it!
Happy searching!

Best Dog Names For Boys And Girls

Aaron
Abbigale
Abbot
Abby 
Abdullah 
Abe
Abel
Abeleen 
Abercrombie
Abesque 
Abigail 
Abner 
Abracadabra 
Abraham 
Abram 
Acadia 
Ace
Acea
Achilles
Action
Adam 
Adamson
Added
Addison 
Adeline 
Alexis 
Alf 
Alfalfa
Alfi 
Alfonso
Alfred 
Alfredo 
Alger
Algi 
Algonquin
Ali 
Ali Baba
Alice 
Alicia 
Alien 
Alika 
Aliyah 
Allegro 
Alli
Allie
Allison 
Almond
Aloha 
Alondra 
Alonso

Andromedia
Andy
Angel
Angela 
Angelica 
Angelo 
Angie
Angstrom
Angus
Anika 
Animal
Anita 
Anna
Annabelle 
Anne 
Annie 
Anthony 
Anton
Antonio 
Antwan 
Apache 
Aphrodite 
Apogee
Apollo
Apple 

Puppy Names for Boys and Girls
Admiral 
Adolph
Adonis 
Adorabelle 
Adria
Adrian 
Adriana 
Adriatic
Adrienne 
Aesop
Affinity 
Agar 
Aggie 
Agnes 
Agustin 
Ahmad 
Aidan
Aiko 
Aimee 
Airborne 
Aisha 
Aja 
Ajax 
Akiko 
Akira 
Alonzo 
Aloysius
Alpaca
Alph 
Alpha 
Alpha 
Male 
Alpine 
Alvaro 
Alvin 
Amable
Amanda 
Amara 
Amaretto 
Amazon
Ambassador 
Amber
Ambrose
Ambrosia 
Amelda 
America 
Amethyst 
Amie
Amigo 
Amir

Apprentice
Apricot
April 
Aqua 
Aquarius
Araby 
Arapaho
Archer
Archibald
Archie 
Archy 
Areli 
Ares
Argus
Argyle
Ari 
Ariel 
Arielle 
Aries
Aristocrat 
Aristotle
Arizona 
Arko 
Arlena 
Arlington

Popular Names for Dogs - 'A'
Aladdin 
Alan 
Alana 
Alanis 
Alanna 
Alaska 
Alastair
Alba 
Albert 
Alberto
Alcatraz
Alchemy
Aldo 
Aldoro 
Aleah 
Alec 
Alejandro 
Alex
Alexanda 
Alexander
Alexandria 
Alexia 
Ammeretto
Ammo
Amnesia 
Amore 
Amorette 
Amorous 
Amos 
Amotyoshy
Amperand
Amy 
Ana 
Anaconda
Anais
Anastasia 
Andalusia 
Anderson 
Andorra 

Andre 
Andreas 
Andretti 
Andrew
Android 
Armand
Armando 
Armani
Armistead
Armstrong 
Arnold 
Art 
Arth 
Arthur 
Arturo 
Arty
Aryan 
Aryanna 
Asahi 
Ash 
Ashes
Ashley
Ashpalt
Ashton 
Asia 
Asine 
Asja 
Aslan
Aspen
Asset 
Astor 
Astral
Astrix 
Astro 
Asylum 
Atari 
Athena 
Atlantis 
Atlas 

Atom 
Attaboy 
Atticus
Attila 
Aubrey 
Audacity
Auditor
Audrey 
August
Augusta 
Augustus 
Aureole
Aurora 
Aussie
Austen 
Austin 
Autobahn
Autumn 
Ava 
Avalance 
Avalanche
Avalon
Avanti 
Avenger 
Avis 
Avon 
Avril 
Axel 
Axis 
Axle
Ayla 
Azalea 
Azure
Azzurra

Want More Puppy Names?
Puppy Names beginning with the letter 'B'
If you'd like to see some more puppy names (beginning with the letter 'B') just click on the image to the right!
Happy searching!
Home

»

Puppy Names

»

Dog Names





Enjoyed this page? Click 'Like'!


If you enjoyed this page, please click on the 'Like' button below and tell your friends about us. Thank you.



Top of Page