Puppy Names for Girls - 'S'

Looking for special puppy names for your new little girl?
Our comprehensive directory of cute names for girl puppies has hundreds to choose from! Check it out!

Cute Puppy Names 

If you just can't find that special name for your little lady, I recommend you take a look through these wonderful puppy names below, you're bound to find something special here.
So, let's cut the chatter and let me welcome you to our directory of the best names for little girls beginning with the letter 'S'!

    Saana      
    Saanis      
    Saber    
    Saber Tooth   
    Sabina     
    Sable    
    Sabrina     
    Sabryna      
    Sabyr       
    Sacha     
    Sachi    
    Sada      
    Sadie     
    Sadie-Mae       
    Safari    
    Saffron   
    Saga     
    Sage   
    Sagitta    
    Sagittarius    
    Sahara   
    Saint      
    Sake    
    Salem    
    Salena      
    Sally   
    Salsa     
    Salty    
    Salute    
    Sam   
    Samantha   
    Samarra     
    Samba   
    Sambuca   
    Samie     
    Samorai      
    Sand Rat   
    Sandine      
    Sandra     
    Sandy   
    Sangria    
    Sanka    
    Santa      

    Shania       
    Sharp    
    Shasta     
    Shawnee      
    Shayla      
    Shazam      
    Sheba      
    Sheena      
    Sheer    
    Shelby     
    Shelly       
    Shenanigans    
    She-ra        
    Sherbert      
    Sherry      
    Shiitake    
    Shiksa    
    Shiloh     
    Shiner      
    Shiree    
    Shirley      
    Shishkabob       
    Shiva    
    Shoeless    
    Shortcake      
    Shortie      
    Shortstack      
    Shorty    
    Shotzie       
    Showoff    
    Shramsberg    
    Shreddar       
    Shredder     
    Shrimp     
    Shultz       
    Shyla       
    Shylock     
    Sideways      
    Sienna     
    Sierra    
    Silhouette      
    Silky    
    Silver      

    Sonja      
    Sophia        
    Sophie     
    Sorbet     
    Sorceress    
    Souffle    
    Soupy     
    Sourdough    
    South Paw    
    Southern Comfort    
    Southpaw     
    Sox     
    Soy       
    Spam     
    Spangle        
    Sparkie     
    Sparkle     
    Sparkler     
    Sparky     
    Sparrow     
    Spazz        
    Specks       
    Specs     
    Speed     
    Spell    
    Spellbinder    
    Sphinx    
    Spic       
    Spice     
    Spicer       
    Spicy     
    Spinner    
    Splash     
    Splotches       
    Spoon     
    Spot       
    Spottie       
    Spotty    
    Springer        
    Sprinkle     
    Sprite    
    Spud 
    Spunky       

The Best Puppy Names for Little Girls!

    Santa Fe   
    Santos   
    Sapphire    
    Sarah     
    Sash    
    Sasha     
    Sashimi    
    Saska    
    Saska-Chee      
    Sasperilla    
    Sassoon   
    Sassy    
    Satin   
    Saturn    
    Sauce   
    Saucy     
    Sausage    
    Sauvignon    
    Savannah    
    Savoy    
    Scallop    
    Scamper    
    Scampi     
    Scarecrow    
    Scarlet    
    Schatze   
    Scheherazade    
    Schmoo    
    Schmooze    
    Schnapps     
    Schnook    
    Schooner    
    Schwarzkopf    
    Schweppes     
    Scintilla   
    Scoobie    
    Scoop     
    Scoot     
    Scooter     
    Scorpio     
    Scotch     
    Scoundrel     

    Silverspoon    
    Silvia        
    Simba    
    Simone      
    Simply Red    
    Sin    
    Singer    
    Sinna     
    Siren      
    Sirius     
    Sissy      
    Six Toes    
    Skedaddle    
    Skeeder     
    Skeet     
    Skeeter     
    Skid     
    Skidder    
    Skidoo     
    Skip     
    Skippy     
    Skittles      
    Skoobee       
    Skumpy        
    Sky     
    Sky Hawk    
    Skyrocket    
    Skyrocket      
    Skywalker     
    Slate     
    Sleestack    
    Slinky      
    Slippers      
    Slobberpuss    
    Sloggo       
    Smasher     
    Smoke      
    Smokey     
    Smoocher      
    Smooches       
    Smoothie      
    Smores      

Sputnik    
Squeak        
Squeakers      
Squeaky    
Squeeker      
Squirrels      
Squirt    
Squishy    
Stacha      
Stacy      
Star    
Starbuck    
Stardust      
Starfire    
Stargazer    
Starla        
Starlet    
Starlight    
Star-Sweeper      
Stella    
Stellar    
Stephanie    
Stinker    
Stinker Belle    
Stinky    
Stoli    
Stoney    
Storm    
Stormy    
Storytime
Stowaway    
Stray    
Street      
Strega    
Stretch    
Stripes      
Strudel    
Strut      
Stubbles    
Suckers      
Sudsy    
Sugar   
There's More Dog Names to Follow...

    Scout     
    Scrabble     
    Scrappy     
    Scrappy Too   
    Scratchy     
    Scruff   
    Scruffy    
    Scrummage    
    Scrumptious     
    Scuba     
    Scyilla   
    Seabreeze   
    Seance     
    Searchlight      
    Sedona     
    Sega    
    Seneca    
    Senna      
    Sephora     
    September    
    Sequel    
    Serena      
    Serenade    
    Serendipity    
    Serengeti    
    Serra   
    Seuss    
    Seychelles     
    Shade     
    Shadow   
    Shaggy    
    Shah   
    Shaka   
    Shaker    
    Shakes    
    Shalane     
    Shalimar     
    Shambala       
    Shamrock    
    Shamu    
    Shangri-la
    Smuckers       
    Snaggletooth      
    Snaker    
    Snap     
    Snapper       
    Snarl    
    Sneakers      
    Sneezy      
    Snickerdoodle      
    Snickers     
    Sniffer       
    Sniffles      
    Snifter     
    Snip        
    Snipper       
    Snoogybear    
    Snook     
    Snooker    
    Snooks     
    Snookums      
    Snow       
    Snow Pea    
    Snowball    
    Snowberry    
    Snowbunny    
    Snowcap    
    Snower        
    Snowflake    
    Snowie       
    Snowy      
    Snuffles    
    Snuggle Puss    
    Snuggles    
    Soapy       
    Socks     
    Sodapop       
    Solace      
    Solstice     
    Sonar     
    Sonata     
    Sondra

    Sugar Plum    
    Sugarbaby     
    Sugarbaker    
    Suki     
    Sukiyaki     
    Sulfur    
    Sully       
    Summer     
    Sundown     
    Suni    
    Sunkiss     
    Sunny    
    Sunnybrook    
    Sunrise    
    Sunset    
    Sunshine       
    Supertramp    
    Surge     
    Surprise     
    Susan     
    Sushi    
    Sussudio    
    Suzannah     
    Suzette     
    Suzy       
    Swami    
    Sweepy       
    Sweet     
    Sweet Caroline    
    Sweet Heart    
    Sweet Pea    
    Sweetheart     
    Sweetie     
    Sweetness    
    Sweets     
    Swirly    
    Swizzle    
    Sylvia     
    Symphony     
    Synergy

Didn't find enough suitable puppy names to choose from...?

Do You Want More Cute Puppy Names for Girls?

Wow! There's so many great names - I'm glad I'm not having to choose one!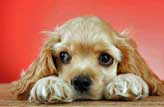 Fab Female Puppy Names!
Don't make up your mind yet though, keep that short-list of puppy names going - there's still plenty more to come.

You can go to the next page or click on this cute cocker spaniel picture for more!
Keep on searching!

Enjoyed this page? Click 'Like'!

If you enjoyed this page, please click on the 'Like' button below and tell your friends about us. Thank you.

Top of Page