Puppy Names for Girls - 'P'

Finding it hard to source cute puppy names for your new Cocker? 
Why not let us help? Our extensive database of dog names for girls is just the ticket to help you find what you're looking for!

Do We All Agree?
Choosing just one name from a list of cute names (although exciting) isn't always so straight forward, especially if the family can't agree!
If you're finding it difficult to decide on a special name for your little girl puppy, then why not ask each member of your family to choose their three most favorite names, drop them all into a hat and then ask someone independent (grandpa or grandma perhaps?) to choose one - that way, everyone gets an even chance! 
Here's Our List of Cute Puppy Names!

Paca 
Pace 
Paco 
Pagan 
Page 
Pagoda 
Paige 
Paisley 
Pajero 
Pal 
Palamino 
Palani 
Palermo 
Palisade 
Palm 
Paloma 
Palomino 
Pam 
Pamela 
Panache 
Panama 
Panda 
Pandemodium 
Pandora 
Pandy 
Pansy 
Pant 
Pantaloon 
Pantera 
Panther 
Papillion 
Papina 
Paprika 
Papu 
Papyrus 
Para 
Parable 
Paradise 
Paragon 
Paris 
Parisian 
Parmesan 
Parody 
Parry 
Parsnip 
Passion 
Pasta 
Pastrami 
Pastry 
Pat 
Patch 
Patches 
Patchy 
Pate 
Pathfinder 
Patience 
Patrice 
Patriot 
Patsy 
Patterson 
Patton 
Patty 
Paula 
Paulann 
Paulette 
Paulie 
Pauper 
Pavlov 
Pavlova 
Pawnee 
Paws 
Payne 
Pazzo 
Peabody 
Peace 
Peaches 
Peachy 
Peanut 
Peanuts 
Pearl 
Pebbles 
Pecan 
Pee Wee 
Peepers 
Peewee 
Pee-Wee
Pegasus
Peggy
Peking      
Pendragon       
Penelope     
Penguin      
Penn     
Penne    
Penny     
Peoria      
Pepe     
Pepita      
Pepper    
Peppermint     
Pepperoni      
Peppy      
Perdie    
Peritar    
Periwinkle      
Pernod    
Peroxide      
Perro    
Perseus    
Persia      
Persnickety      
Person       
Pesky      
Peso     
Pest    
Pet      
Petie        
Petite Angel    
Petra      
Petrice      
Petulia      
Petunia      
Peugeot      
Peyote      
Peyton       
Phantom     
Pharos
Phaser   
Philistine      
Philly       
Phlash      
Phoebe     
Phoenicia      
Phoenix      
Phyllis      
Pia      
Piazza    
Piccolo    
Pickles    
Piedmont        
Piggle Wiggles    
Piggy        
Piggy Wiggy    
Piglet     
Pilot    
Ping     
Pinky     
Pip    
Piper     
Pippi     
Pippin       
Pipsqueak       
Pirouette    
Pisces    
Pistachio     
Pistol     
Piston     
Pit Stop    
Pita       
Pitter Patter    
Pixie     
Pizzazz    
PJ     
Plato     
Platty    
Playgirl     
Plum     
Plump     
Plunk     
Plushbottom        
Po       
Poco    
Poet    
Pogo

    Poindexter    
    Poinsettia     
    Pointer       
    Poker    
    Pokerface    
    Pokes        
    Pokey     
    Polaris     
    Politix    
    Polly     
    Polo    
    Poltergist    
    Pong     
    Pongo    
    Pony       
    Pooch    
    Poof     
    Pooh     
    Pooh Bah    
    Pooh-Bear       
    Pooker       
    Pookie     
    Pooper     
    Pooter       
    popcorn    
    Popcorn     
    Poppet    
    Poppy    
    Popsicle       
    Porkchop     
    Porker    
    Porsche    
    Portia     
    Portly    
    Potpourri     
    Pounce     
    Powder     
    Powder-Puff    
    Prancer     
    Precious    
    Predator     
    President     
    Presto     
    Pretty     
    Pretzel     
    Price       
    Pricilla       
    Pride       
    Prima    
    Primo     
    Primrose     
    Princess    
    Princey       
    Prissy       
    Prodigy    
    Professor     
    Prometheus       
    Proton     
    Provence     
    Prudence    
    Puck    
    Pudding     
    Puddles    
    Pudge    
    Pudgette     
    Puff    
    Puffball    
    Puffy     
    Pugnose    
    Pumpkin     
    Punch     
    Punk         
    Pupa    
    Pupette     
    Pupoose     
    Puppala        
    Puppels       
    Puppy    
    Purdy    
    Putt        
    Putt-Putt

Need More Puppy Names for Your Little Lady?

Wow! There are some fantastic dog names beginning with 'P' aren't there?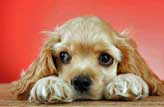 Fab Female Puppy Names
Don't make up your mind yet though - we've still a long way to go. Why not put the kettle on again and have another coffee before carrying on?

When you're ready, click here to go to the next page or click on the photo of this cute cocker spaniel for more names. 
Enjoyed this page? Click 'Like'!

If you enjoyed this page, please click on the 'Like' button below and tell your friends about us. Thank you.

Top of Page