Dog Names - 'O'

If you're looking for a selection of cool dog names for your new Cocker Spaniel, you'll find thousands of really cool names for both boys and girls here!
Choosing Puppy Names

Before you being your search, may I offer a couple of pointers to help you?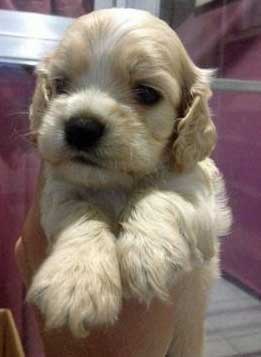 Such a cute Cocker Spaniel!
Choose a name that suits your dog's personality.


You'll probably call your dog to you thousands of times during his lifetime so pick a name that you and your family will be happy to use in front of others.
Select a name that has a couple of syllables - you'll find it much easier. Try it yourself, select a name with more than two syllables and say it out loud. It doesn't sound right, does it? Then try one with only one syllable - that doesn't feel right either does it?

Now, try one with two syllables - that's much better isn't it?

I named my Cocker Spaniel Max and very often when calling him, I extend it to Maxie to make it two syllables - calling him to me is definitely much easier that way.

Good luck and enjoy searching!

Cool Dog Names

O.J.
O'Henry
Oak
Oakland
Oakley
Oaky
Oasis
Oath
Oatmeal
Oats
Obadiah
Obbie
Oberon
Obession
Obiwankenobe
Oblix
Oblong
O'Brien
Obsession
Obsidan
Océano
Oceanus
Ocelot
Ochilla
O'Connor
Octavia
Octavius
October
Odana
Ode

Odeda
Odell
Oden
Odessa
Odie
Odin
Odysseus
Odyssey
Offbeat
Ogden
Ogee
O'Hara
Ohrbach
Ohry
Oilly
Oink
Okar
Okay
O'Keefe
Okie
Oko
Okra
Ola
Olaf
Olana
Old Sport
Old Yeller
Ole
Oleander
Oleg

Olin
Oline
Olive
Oliver
Ollie
Olly
Olsen
Olympia
Olympian
Olympus
Omaha
Omar
Omega
Omelet
Onassis
One
Oney
Onion
Onomatopoeia
Onyx
Ooga Booga
Opal
Opaline
Opaque
Opera
Ophelia
Opie
Opium
Oppenheimer
Oprah

Cute Dog Names for Cockers!

Option
Opus
Oracle
Oral
Orb
Orbis
Orbit
Orca
Orchid
Oregano
Orelle
Oren
Oreo
Oriana
Original
Oriole
Orion
Orista
Ork
Orlando

Orloff
Ornament
Ornate
Orpheus
Ortega
Orville
Orvis
Orwell
Osborne
Oscar
Osgood
Oshkosh
Osito
Oslo
Osmond
Osmosis
Oswald
Otella
Othello
Otis

Otter
Otto
Ouija
Outie
Outlaw
Outrigger
Ouzo
Ovid
Owen
Owl
Owner
Ox
Oxford
Oxo
Oyster
Oz
Ozone
Ozzie
Ozzy
More Cocker Spaniel Puppy Names
Don't worry if you didn't find what you were looking for here - we've many more names to inspire - simply click on this link!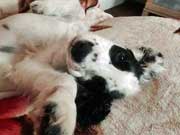 Enjoyed this page? Click 'Like'!

If you enjoyed this page, please click on the 'Like' button below and tell your friends about us. Thank you.

Top of Page