Dog Names - 'L'

Want lots of dog names for cute little boy or girl puppies? We can help! Our extensive database of unique puppy names has just what you need!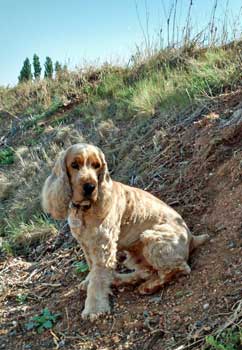 Come on slow-coach!
Choosing puppy dog names is very exciting!
You know that this name will be for keeps and you really want to get it right and I can help you, if you'll let me.
There are so many great names for you to browse through here, so why not put the kettle on and make yourself a coffee, sit back and relax?
Whatever type of puppy name you're looking for, unique, unusual, or cool, or whether your Cocker Spaniel is a little boy or girl, I know you'll find something to suit your puppy here!
As you browse, I recommend you jot down those names that really 'float your boat' and then make your choice from your short-list when you've exhausted the alphabet.

Good luck!

Cool Dog Names for Girls and Boys!

Labyrinth
Lacey
Lacrosse
Lad
Laddie
Ladron
Lady
Lady-Belle
Lafayette
Lafitte
Lager
Lagerfeld
Laika
Lakeesha
Laker
Lala
Lamar
Lamara
Lamas
Lambchop
Lamborghini
Lamour
Lana
Lance
Lancelot
Lanco
Landis
Landry
Lane
Langley

Lanier
Lanka
Lansing
Lapis
Laptop
Laramie
Lardo
Lark
Larry
Lary
Lasarus
Laser
Lashes
Lassie
Lasslo
Lasso
Latte
Laurel
Lava
Lavender
Laverne
Lawford
Lawrence
Layaway
Layka
Lazarus
Lazuli
Lazy
Leap
Lefty

Legend
Leha
Leia
Leica
Leila
Lemon
Lemonade
Lennox
Lenny
Leno
Leo
Leon
Leprechaun
Letterman
Levi
Lewis
Lexi
Lexicon
Lexie
Lexis
Lexus
Lexy
Liability
Liable
Libby
Liberace
Libertas
Liberty
Libra
Licker

Best Puppy Names for Girls and Boys

Lickety
Split
Lickums
Licorice
Liebchen
Lifesaver
Lightning
Lightning Bug
Lil
Lila
Lilac
Lili
Lilith
Lilly
Lima
Limbaugh
Limbo
Lina
Lincoln
Lindy
Link
Linus
Lion
Lionel
Lionheart
Lippy
Lips
Liqueur
Lira
Lisbon
Litmus
Little Guy
Little One
Littleguy
Littleone

Liverwurst
Livingston
Livingstone
Liz
Lizard
Lizzi
Lizzie
Lloyd
Loafer
Lob
Lobo
Loco
Lodi
Logan
Logic
Loki
Lola
Lolita
Lollie
Lolliepup
Lolly
Lomax
Lombardi
London
Longfellow
Longshot
Longworth
Loofah
Looney
Loony
Loopy
Lord
Loren
Lorenzo
Lottie

Lotus
Lou
Louie
Louis
Loulou
Love Bug
Love Pig
Lovechild
Lover
Loverboy
Lovergirl
Lovesong
Lovey
Lovey Dovey
Luath
Luca
Lucas
Lucky
Lucky Bundy
Lucy
Ludwig
Lugosi
Luke
Lullaby
Lulu
Lumpy
Luna
Lunatic
Lurch
Luther
Lyndsy
Lynx
Lyon
Lyra
Lyric
Want More Cocker Spaniel Puppy Names...?

Didn't find what you were looking for...?
To view lots more names for your little Cocker just follow the link!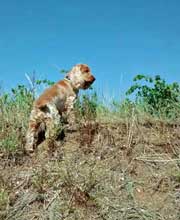 I know there are rabbits around here somewhere!
Enjoyed this page? Click 'Like'!

If you enjoyed this page, please click on the 'Like' button below and tell your friends about us. Thank you.

Top of Page