Dog Kennels

Is Your Cocker Spaniel Cooped Up All Day When He
Could Be Outside Enjoying The Fresh Air?

Outdoor dog kennels are the ideal solution if you'd like to leave your pet in the garden to enjoy fresh air and exercise - that's got to be much better than being cooped up inside all day!
If your garden or yard is enclosed and totally 'dog-proof', your pet may be left outdoors to play and exercise freely and safely, in the fresh air.
Although your Cocker Spaniel will probably sleep indoors, snuggled up at the bottom of your bed or in his own warm and cosy bed, you might also like to consider buying him an outdoor kennel.
This way, when he's playing or exercising in the garden he'll have somewhere safe to retreat to when he's tired. It will also provide shade and shelter; protecting him against hot and/or inclement weather.
Dog kennels (sometimes referred to as dog houses) are available in many different styles, sizes, and prices to suit all budgets, but they can also be very expensive.
However, if you're on a limited budget, you can still find good quality, cheap kennels - you just need know where to look!
When it comes to choosing dog kennels, I recommend you give the subject a bit of forethought, for example, what size will you need?
What type of material do you prefer and/or will suit your circumstances?
Where would be the best place to site it?
Dog Pens

A pet pen will allow your Cocker Spaniel to play safely, indoors or outdoors.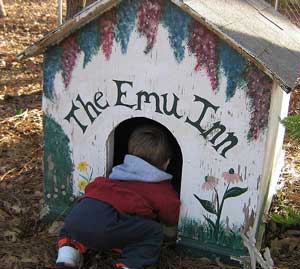 They're typically rectangular meshed enclosures, about three or four feet in height, and allow our pets to play safely and exercise in the garden, whilst getting lots of fresh air.
No need to worry what they're getting up to!
Most small pens are collapsible, making it easy to use them in either the garden, on holiday, or indoors, if you've the available space.
If you can't be around to supervise your puppy, a pen may prove invaluable - it's the ideal place to leave your puppy to play for an hour or two while you get on with your day.
If your garden isn't quite pet-proof and your Hound Houdini regularly makes a bid for freedom, or you simply want a safe environment for your pet to romp around and play in, a pen may provide just the solution you're looking for.
Dog Runs

Dog runs are another invaluable asset for the Cocker owner!
They're very similar to a pen in that they're a large wire-metal fence that forms an outdoor enclosure to keep your pet secure and prevent him from escaping and running off.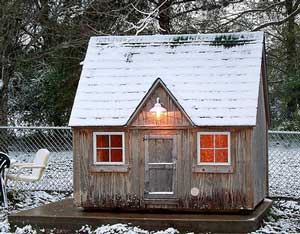 Where the run differs from the pen is in its length - the run is usually longer so that your Cocker can get up a bit of speed when running, which helps to give him a little exercise.
We're aware that our Cocker Spaniels need (and love!) lots of exercise to keep them healthy in mind and body.
And as we can't always be around to supervise them, a run is ideal as it can provide a safe place for your Cocker to run freely, giving you the peace of mind that he's safe and enjoying the benefits of fresh air and getting a little exercise too.

Walking with his master also satisfies one of the basic instincts that most canines still harbor, and that's 'migrating' (traveling) with his pack.
If you satisfy these two needs, you'll be part way to owning a very contented Spaniel indeed!
If you'd like to build your own, our article on how to build a dog run may prove very useful.
Important Note:
Pet runs should never be a permanent substitute for walking your pet. Your Cocker Spaniel will benefit greatly from the aerobic exercise and mental stimulation that running free in the fields will give him.
---
Whilst dog kennels, pens and runs allow your Cocker to enjoy the outdoors, safely and more often, your pet will need somewhere warm and cosy to sleep when he's indoors.
Comfortable beds and pet crates, fitted with a couple of cosy blankets, certainly fit the bill and will provide a safe place for your Spaniel to retreat to if things get a little too hectic!



Like This Page?

Photo Credits - In order of viewing:

1. Neil Conway at www.flickr.com
2. Christie Mayer at href="http://www.flickr.com/photos/88838113@N00/4302709292/