Choosing A Dog Groomer

Learn How To Choose A Professional Dog Groomer

Many Cocker owners learn to groom their own pets but if you don't have the time or the inclination, you might like to use a professional Cocker Spaniel groomer.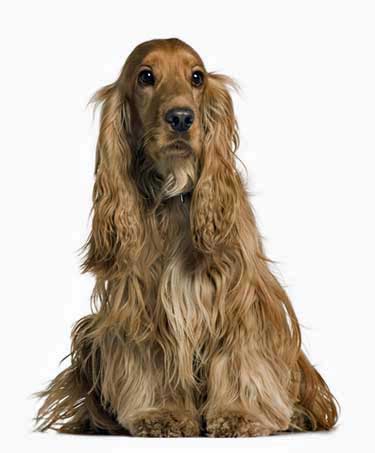 If you intend to show your Cocker, it may be advisable to use a professional who specialises in the Cocker Spaniel breed and who's familiar with the grooming standard required for showing.
If you know what you're looking for, it's fairly simple to choose a professional groomer.
However, if you've never owned a dog before, or you're an experienced pet owner but you've never used a groomer before, you may be a little uncertain about where to begin!
I recommend you try to get a referral from friends or a fellow dog walker, or contact your local veterinary practice to see if they can recommend a reliable professional dog groomer.
Ideally, make an appointment to visit their premises without your pet to allow you the opportunity to have a look around, ask a few questions, and to get to know them a little.
Not All Dog Groomers Are Experienced In Grooming Cocker Spaniels
Not all dog groomers are suitably experienced in grooming Cocker Spaniels, so it's important to find out as much as possible about them if you are going to entrust your pet to them.
There are a few basic questions you should ask when you first make contact. I recommend you at least ask the following:
Find out how many years they've been grooming, and what specific experience they have with the Cocker Spaniel breed.


Ask what's included in the standard grooming package, and ask how much it costs.


Ask how your Spaniel will be dried, for example, will he be air-dried or will he be put into a crate to dry off? Ask how often they check their wards to prevent overheating whilst being blow-dried.


Inquire about hand stripping. I strongly advise hand stripping your Spaniel so that he retains his beautifully, glossy top coat - please note, you should hand strip your pet if you intend to show him.


Ask what other services they offer and their prices.


Do they keep complete pet records, ie including grooming, vaccinations, emergency contact details etc?


Does the groomer make you feel uneasy, or do you feel comfortable speaking to them? Did they make a good impression?
It's very important that you communicate clearly with your groomer. If you aren't very clear about what it is that you want, you may be disappointed with the results.
If you're not sure what you want, ask what your options are, and be sure you understand what they intend to do - that way, there won't be any disappointments.
Visit The Groomer's Premises
When you find someone that you like, you can then make arrangements to visit. When you arrive, look around the premises and ask yourself the following questions:
Do the premises look and smell clean?


Are they well-lit?


Does the groomer seem organised?


If possible, watch while they work - do they handle the pets gently and with care?


Are their qualifications and other certificates displayed on the wall? If so, have a look at them; when and why were they awarded?


The groomer may also display photographs of pets that they have groomed previously. Have a good look at the coat; is it shining and smooth; does it look professionally groomed?
You might also like to bear the following points in mind:
If you have groomed your pet since he was a puppy, he should be fairly familiar and at ease with the grooming process.


If he's not too comfortable with strangers, ask how the groomer would handle the situation to make sure your pet stays calm, and doesn't become too stressed.


You may need to stay with your pet on his first visit, until he feels comfortable with the groomer.
Using a dog groomer for the first time can be a very stressful experience for you (and your pooch), so it's important to ensure you do the research.
Following the above advice will help you to find a professional dog groomer to whom you can confidently entrust your pet, and leave you happy in the knowledge that he'll be comfortable and safe.
---
Unfortunately, no matter how much research you do, you can't always guarantee that you will be happy with the end result - a bit like trying a new hairdresser.
If you're not happy with your chosen dog groomer, simply move on and try somewhere else.

Like This Page?